View this message on our website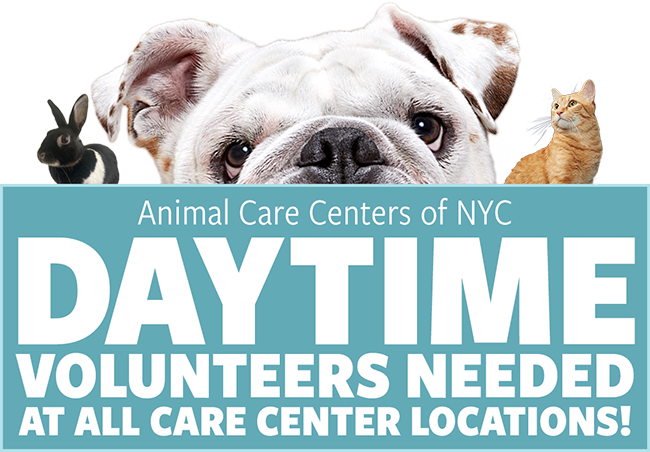 If you have a passion for animals and are looking to make a difference, join us at our upcoming Virtual Volunteer Orientations! All Care Center locations are seeking daytime volunteers. The Brooklyn and Manhattan volunteer positions include various opportunities, such as: dog walking (experienced only), rabbit & guinea pig companions, building enrichment toys, teaching cats how to high-five, assisting our operations team, and more!
The Staten Island volunteer position is a support role and doesn't involve direct animal handling. In this role, volunteers will assist with client care greeting and the operational tasks of the care center.
Brooklyn ACC Virtual Volunteer Orientation | Thursday, June 23 @ 2pm
Staten Island ACC Virtual Volunteer Orientation | Friday, June 24 @ 1pm
Manhattan ACC Virtual Volunteer Orientation | Thursday, June 30 @ 2pm
How to join an orientation? Visit nycacc.org/volunteer and follow the links below shortly before an orientation starts!
Show Your Pride with the New Boroughbred Pride Shirt & Tote!