View this message on our website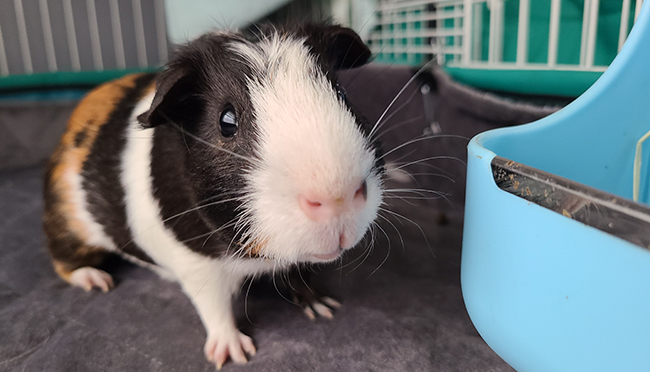 Animal Care Centers of NYC (ACC) is proud to work with Deputy Speaker Diana Ayala in support of Intro 4, legislation that prohibits the sale of guinea pigs in all NYC pet stores. Now we need your help to get it passed into law.
Such a law would not only prevent guinea pigs from continuing to overburden ACC and rescues but would also encourage the adoption of guinea pigs from shelters and rescues that are facing an unprecedented and challenging increase in the intake of guinea pigs.
What's going on with guinea pigs?
Intake of

guinea

pig

s at NYC animal shelters has more than doubled over the past 4 years
Most

guinea

pig

s surrendered to animal shelters were first purchased from pet stores
With few vets in NYC who can perform spay/neuter surgery on

guinea

pig

s, and with a high cost of $400-$600 per surgery, they're almost never sterilized and reproduce fast
More than 50% of

guinea

pig

s surrendered were in pairs
How will Intro 4 help?
Relieves pressure on ACC
Motivates NYers to adopt instead of shop for

guinea

pig

s
When rabbit sales were banned in 2014, shelters saw a steep drop off in rabbit surrenders: these types of bills work!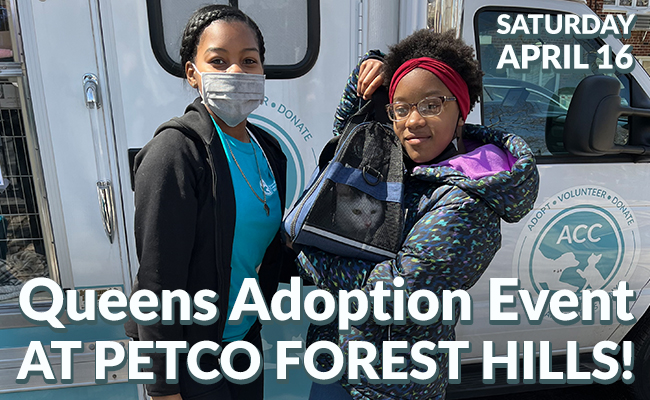 ACC is on the road! Stop by our upcoming Mobile Adoption Event at Petco Forest Hills and adopt your new best buddy!

Saturday, April 16 (12pm - 4pm)
Petco Forest Hills
9111 Metropolitan Avenue, Queens, NY 11374

For more info and a list of all upcoming adoption events, visit nycacc.org/adoptionevents

.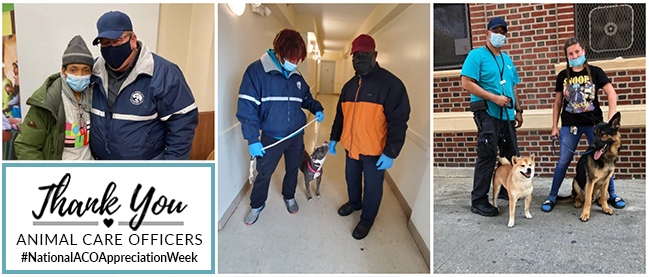 ACC's work never stops. That is why we are so proud of our Field Services Team and Animal Care Officers. This tireless team of hardworking and dedicated professionals has continued to help the animals of NYC every single day.
ACC is on TikTok, and thanks to you, we have reached over 10,000 followers!