View this message on our website
🐱🐶🐰🐹 That's right... No appointment needed to adopt! 🐹🐰🐶🐱
Looking to adopt? Stop on by! To help ensure a smooth process, please complete an adoption application in advance. Find the applications at
nycacc.org/adoptionprocess.
Please note: Small dog adoptions still require an appointment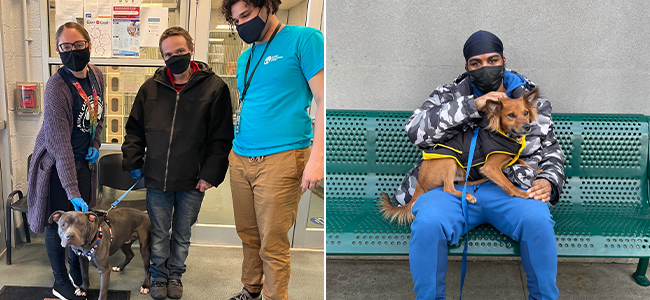 Chapo (left) and Reeses (right) have already found their forever homes!
Fostering is crucial in a shelter animal's journey to find their forever home. Can you help a homeless boroughbred find their lucky family? Take the first step and sign up for our upcoming virtual foster orientations!
🐱 Virtual Cat Foster Orientation | Sunday, March 13 @ 11am | Click to sign up 🐱
🐶 Virtual Dog Foster Orientation | Sunday, March 13 @ 1:30pm | Click to sign up 🐶
🐱 Virtual Kitten Foster Orientation | Saturday, March 26 @ 11am | Click to sign up 🐱