View this message on our website


Some of us don't mind being single, in fact, some of us prefer it! The same can hold true of dogs in the shelter. There are some dogs (who we call boroughbreds) that want to be the only pup in the household. These dogs are great with their humans and have all the love in the world to give to you. In celebration of these boroughbreds we are running a special promotion throughout February called "Single and Lovin' it" where we waive adoption fees for the dogs in our care centers who prefer to be your one and only.
View the candidates at nycacc.org/SingleLife!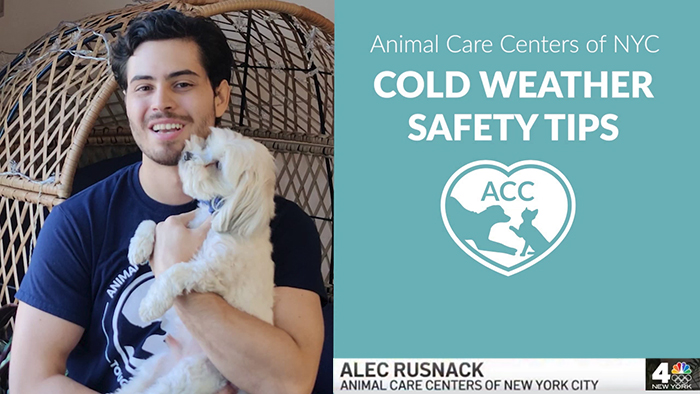 Winter is in full swing and the snowy season is upon us, so Alec Rusnack from Animal Care Centers of NYC and his dog Spencer were featured on NBC with some tips to help you and your pets safely deal with the cold weather. Click here to watch the video!
Have you adopted from ACC? Send your #BoroughbredLoveStory to socialmedia@nycacc.org and help promote adoption awareness!