View this message on our website

Thanks to your generosity, Betty's legacy of love for animals lives on! We raised over $30,000 to ensure our 4-legged 'golden girls' (and guys) at ACC receive the best of care and compassion in loving memory of Betty White!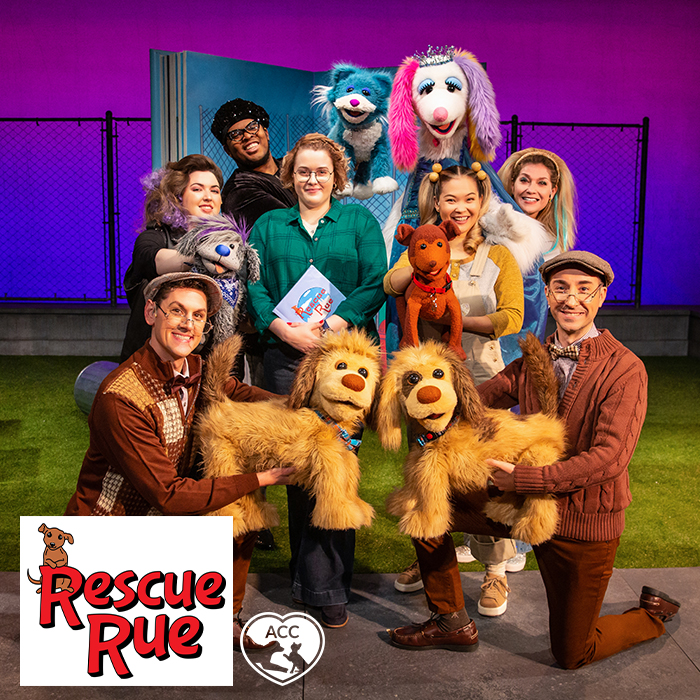 Calling fans of musicals and pet adoption! See the amazing Off-Broadway show 'Rescue Rue' and support ACC! When a little dog named Rue wishes for a "Happily Ever After" from her Fairy Dogmother, she soon embarks on an emotional journey of self-discovery and belonging.
A portion from the proceeds of every ticket purchased using code RRUEACC will be donated to ACC!
Click here to purchase tickets!
Learn more about the show at rescuerue.com.
Bonded pair Virginia Woof and Barky Montana are looking for a home together! These sweet seniors were found tied to a fence together with a note that said they were friendly and their owner passed away. Adopt Barky and Virginia at Staten Island ACC - click here to schedule an appointment!
What our friends at ACC say about us:
Our history is a mystery and our friends here do not know much about us yet!
It is unknown if we have ever lived with other animals or children.
We are sweet, social, older gals, looking for the perfect forever home!
We love getting pets and - you guessed it - snuggles!
We are a bonded pair. We must go home together and our adoption fee includes both of us!
Click here for more info on Barky Montana and Virginia Woof.
Did you know that ACC has a TikTok account? Give us a follow at @nycacc!
Don't have TikTok but still want to watch the video? Check it out on Facebook or Instagram.
Have you adopted from ACC? Send your #BoroughbredLoveStory to socialmedia@nycacc.org and help promote adoption awareness!