View this message on our website


The Twelve Strays of Christmas returned this year, featuring twelve amazing boroughbreds looking for homes for the holidays!
Nine of the Twelve Strays of Christmas are still patiently waiting for their new homes, and their adoption comes with a
$200 Petco gift card
!
If you're looking for a new four-legged family member, look no further than these boroughbreds! Just tap an ornament to see their profile.
Santa came early to the Twelfth and final of our 'Twelve Strays of Christmas', Ciroc! Having waited patiently at Manhattan ACC for over 185 days, we are so happy to share that Ciroc has been placed with one of our New Hope partners! Merry Christmas Ciroc, and to all our boroughbreds and their humans we wish you a holiday as bright as Ciroc's!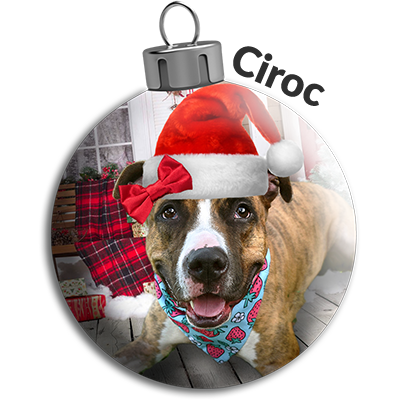 ACC's last two Mobile Adoption Events of 2021 were a huge success! On Saturday, The crowd couldn't be more excited at Riverside Animal Hospital South and Sunday saw a beautiful day at The Bark Shoppe.
This was such a fantastic double event weekend ending in some truly happy tails and a total of 22 adoptions! We had so many people this weekend giving donations of food, towels, and more. Our hearts couldn't be more full. Once more, a HUGE thank you to ACC staff and volunteers for making these events possible!
Happy holidays and we will see you all at next year's Mobile Adoption Events!
Have you adopted from ACC? Send your #BoroughbredLoveStory to socialmedia@nycacc.org and help promote adoption awareness!