View this message on our website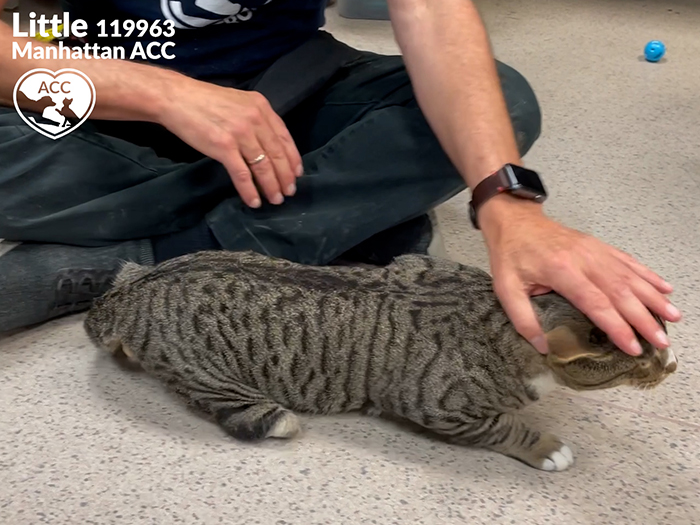 Little is a huge delight! This 3-legged, one-year-old sweetheart has teal eyes and a nose pattern in the shape of a heart. The more I looked at him, the less I could believe my eyes. Truly a must-see! He's also beautifully striped and athletic, and has a nose for news, craning his head around the corner to see what that ruckus was down the hall. He's the first cat I've seen try to bite the red laser. As if he's not already lovable enough, Little will assume fetching positions that scream "Be my valentine. I'm cute." He's irresistible - tap 'Adopt Me' on his profile today!
Have you adopted from ACC? Send your #BoroughbredLoveStory to socialmedia@nycacc.org and help promote adoption awareness!

This Saturday at Noon head to Brooklyn Borough Hall for an ACC Mobile Adoption Event with Eric Adams and adopt your new best buddy!
Click here
for more info, directions, and a list of all upcoming events.

Join us for the 2021 Virtual Boroughbred Ball!