View this message on our website


Last week ACC was thrilled to join with Random House Books for Young Readers to present a very special event for animal lovers of all ages! We had the pleasure of sitting down with author Colleen AF Venable and illustrator Stephanie Yue and chat about their brand new book, Katie the Catsitter! If you missed the virtual event, don't worry! We have uploaded the event in its entirety to our youtube channel. Click here to watch.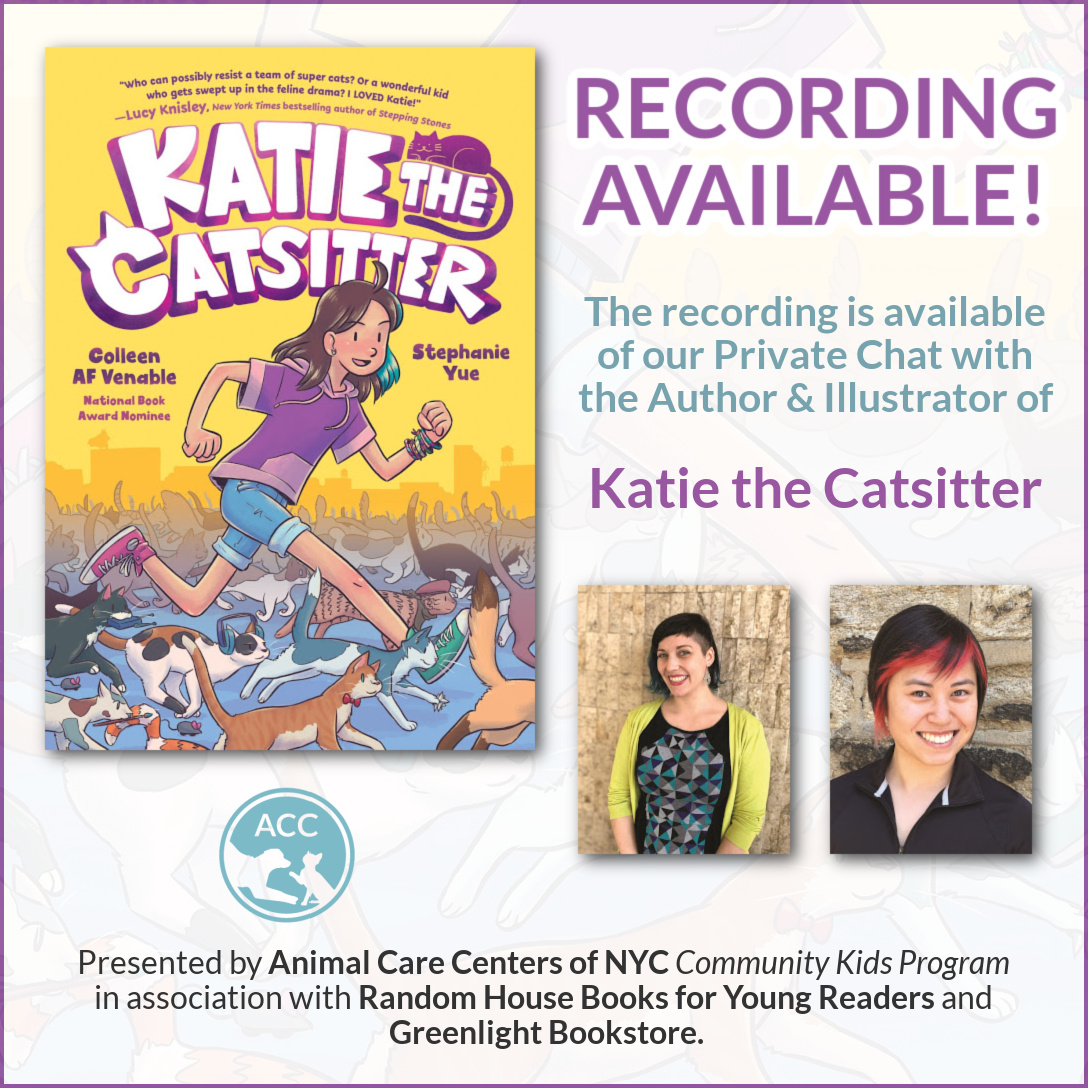 Katie the Catsitter is recommended for readers ages 8-12/grades 3-7, but it's accessible and enjoyable for students a little younger and older as well. Find out more about the book and get your copy at Greenlight Bookstore!

Our next virtual volunteer orientation will be on Friday, March 12th, 2021 at 7 pm and is for Staten Island applicants only.
This orientation is only for those who wish to volunteer at our Staten Island care center.

This past weekend a 2-week-old kid found himself lost in NYC. A good samaritan brought this lost fella to the NYPD, who dropped him off at Manhattan ACC. After a short stay, he was transferred to Skyland's Sanctuary! Here's to you, kid!

ACC Alum Jeffrey, aka #JeffreyThePositivelyPeacefulPitBull, shows us the unconditional love and support a dog can give to those in need.
From @therapitbull on Instagram 💞: "We received a very sweet message this morning from someone asking if we knew that Jeffrey had been mentioned in @ariannahuff 's incredible book, Thrive. We did not know this and we are absolutely humbled and honored that she would include Jeffrey. We're not sure if she'll ever see this but we would love for her to know that Emma is still a very dear friend of ours and will always be Jeffrey's best girl 🥰 We just ordered our copy!
"Emma and Jeffrey continue to have a very special friendship. She is in high school! We love her dearly and are so very proud of the incredible young woman she has become. We hope that Miss Huffington sees this. She was very kind to share their story."