View this message on our website

ACC has long held the belief that gaging your impact on the community is more complicated than simply using a single measurement. That's why for over a year we have been producing these community reports. Quick snapshots of all the different ways we help both pets and people of NYC. Our support "tentacles" are varied and are comprised of community-based programs as well as traditional sheltering services such as adoptions and reunification. We are grateful for everyone involved in NYC animal welfare, including our staff, volunteers, donors, adopters, fosters and of course all of our New Hope partners.
Animal homelessness is a community issue and together as a community we will tackle it! Working together we can ensure that every pet who needs a home can get one and every home that needs one can have a pet!
For an in-depth look at our statistics, click here.

Check out ACC's Animal Welfare Webinars! Each webinar features a different topic within the animal welfare world and includes a panel of experts from ACC! Curious about helping the furry or feathered friends with whom we share our city? Want to learn more about pet adoption in general, and at Animal Care Centers of NYC (ACC) specifically? Learn everything and more at nycacc.org/webinars!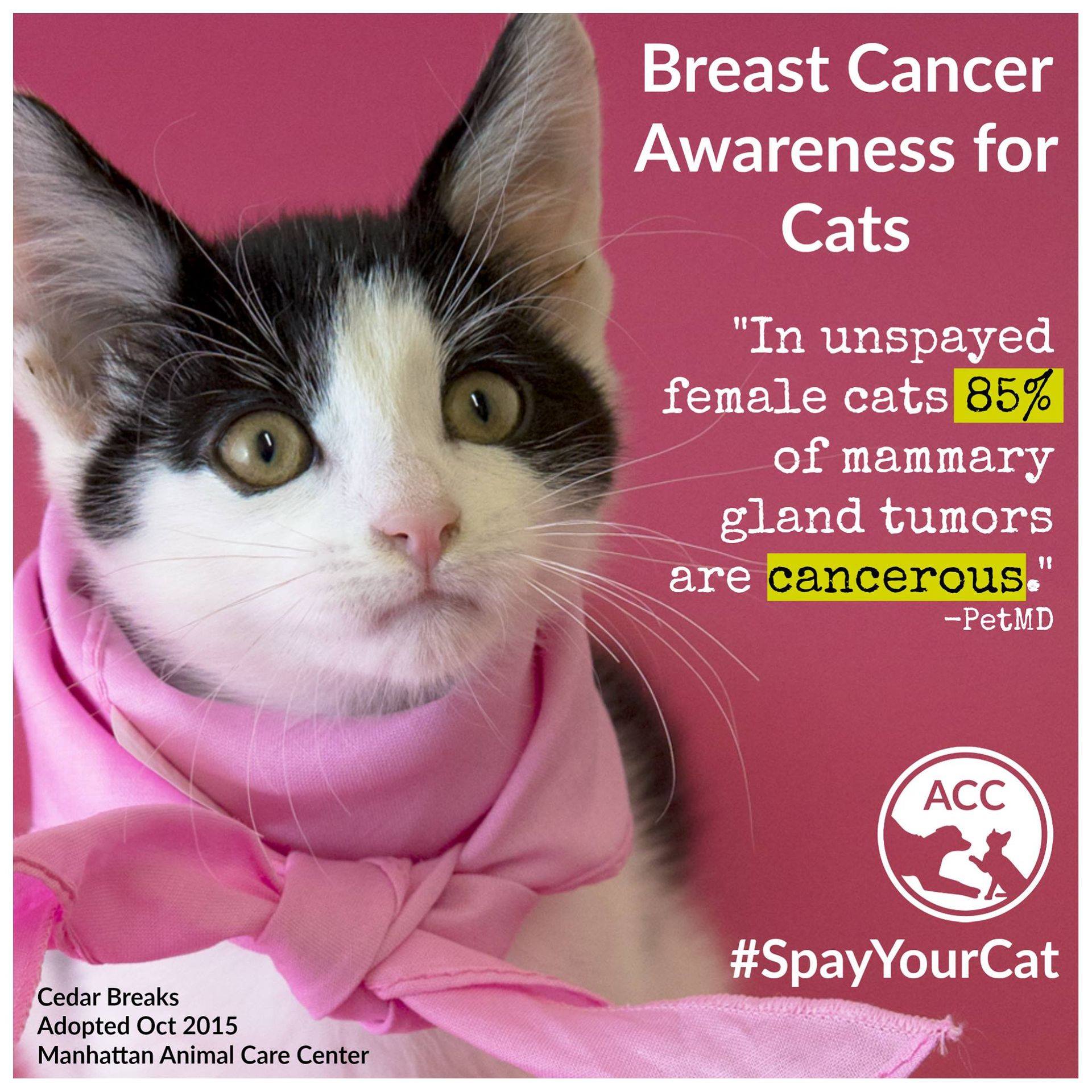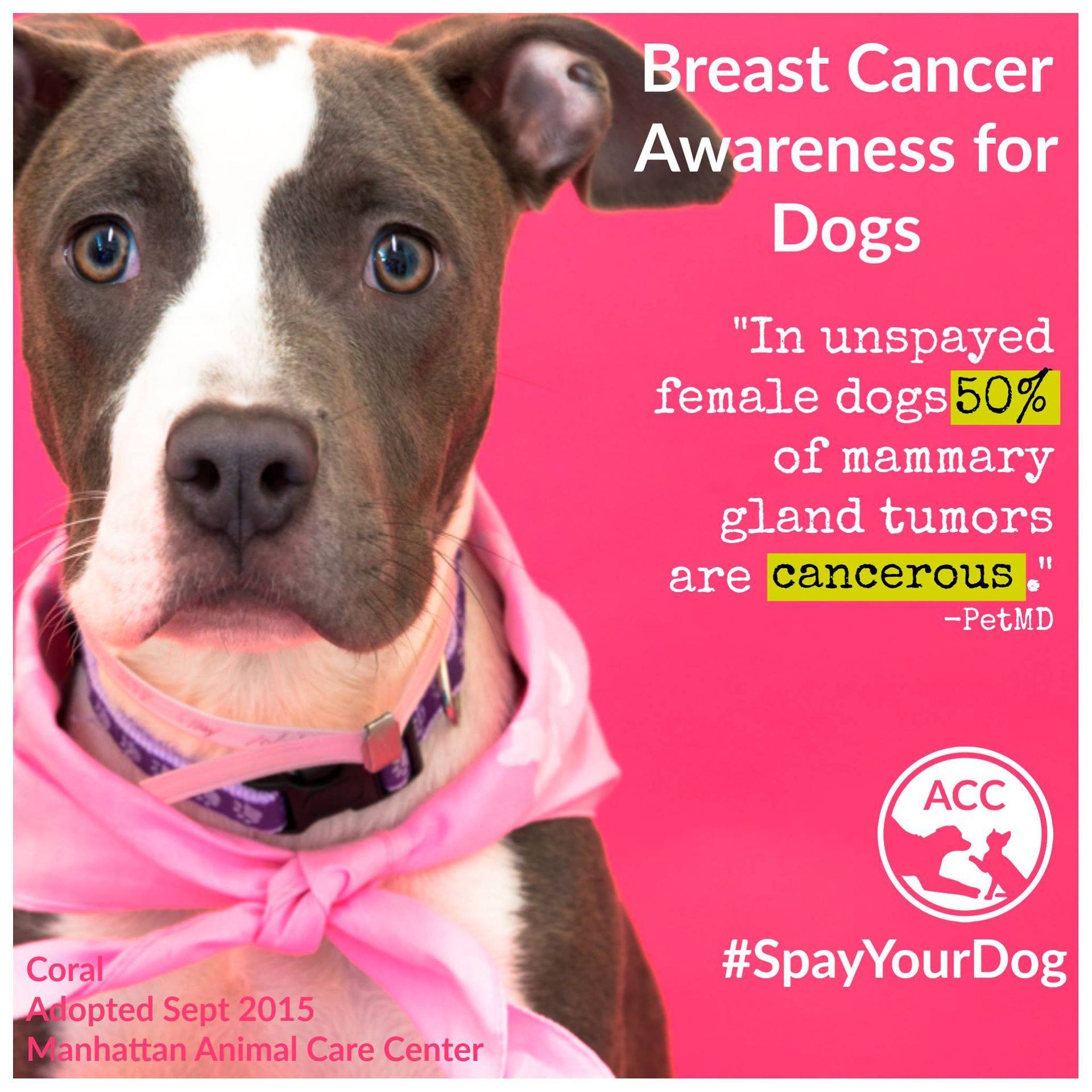 Your pets can be affected by breast cancer too!
In pets, breast cancer is referred to as mammary gland tumors.
Over 85 percent of mammary gland tumors in cats are malignant/cancerous and they tend to grow and metastasize quickly. Like breast tumors in humans, they start as a small lump in a mammary gland. Often, more than one mammary gland is affected.
Benign and malignant tumors of the mammary glands occur fairly frequently in unspayed female dogs, in fact they are the most common type of tumor in the group. Spaying can largely reduce the risk of developing this type of cancer, especially if the dog is spayed before it has an opportunity to go into heat.
**This disease is preventable by having female cats and dogs spayed**
Talk to your veterinarian about getting your pet spayed. All ACC pets are spayed or neutered before adoption.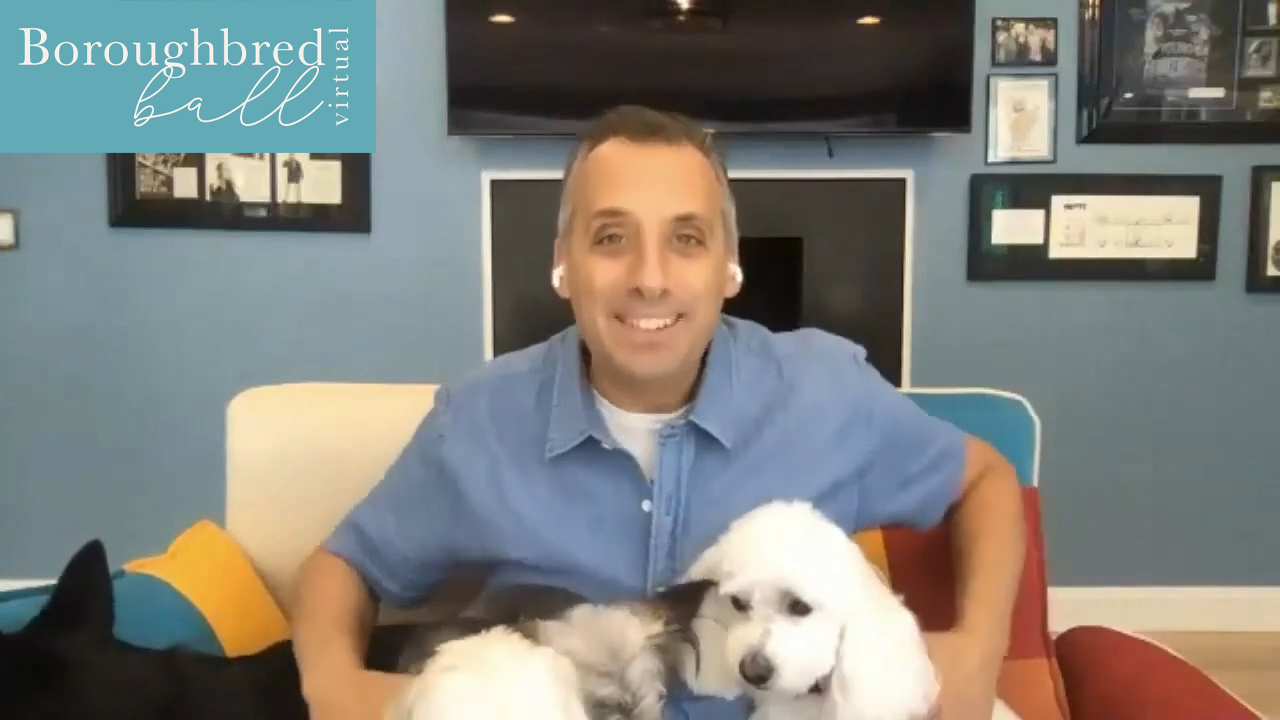 Thank you to everyone who participated in the 2020 Virtual Boroughbred Ball and thank you to Joe Gatto for being a great emcee!
Have you adopted from ACC? Share your Happy Tail to socialmedia@nycacc.org and help promote adoption awareness!