View this message on our website


Did you know that on average ACC reunites over 800 pets with their families every year? This is why it's so important to have your pets microchipped. Companies like Home Again can provide pet parents with everything they need to know about microchipping.
If you are a NYC resident who has lost your pet, you can text LOSTPETNYC to 56525 to register your lost pet, check our database of found pets and receive proven tips to help you reunite with your furry family member.
For more information, please visit: nycacc.org/lostpet

Launching Corporate Partnerships with ACC!
ACC's Boroughbreds need You! Corporations can help NYC's homeless animals in so many ways, from corporate sponsorships and grants, to corporate volunteer opportunities, matching gift and volunteer grant programs, and by partnering with us to help promote our mission of ending animal homelessness in NYC. We have a variety of exciting virtual events that we can offer your corporate group, including live virtual tours of our care centers and live virtual events with our amazing foster animals, during which you will get an introduction to ACC, see many of our amazing Boroughbreds, and learn how you can help by adopting, volunteering, fostering and donating. Please reach out to us at corporatepartnerships@nycacc.org if you would like to get involved and we will work together with you to create the optimal corporate partnership for you.
Click here to visit our Corporate Partnership webpage!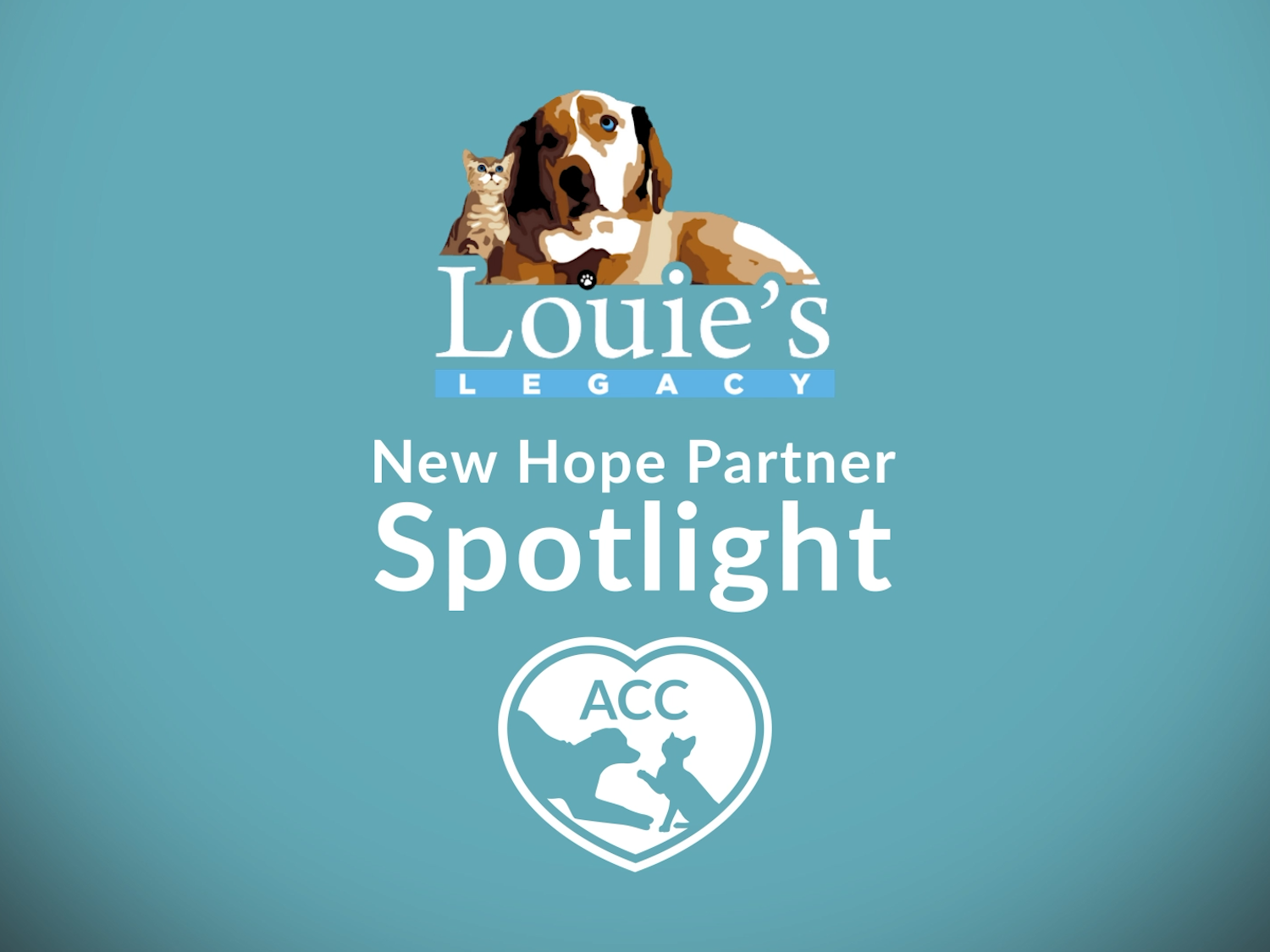 New Hope Partner Spotlight: Louie's Legacy
Although ACC may be the first stop along an animal's rescue journey, there are thousands of animals that require medical and behavioral resources beyond our capacity. This is where community partnership is vital. ACC's vast network of over 300 New Hope adoption partners is essential to NYC's animal welfare community. These partners provide specialized medical care and behavioral attention to animals that may otherwise not be ready or suitable for adoption to the general public.
Recently a very sick kitten came into ACC. The kitten had swallowed a fishing hook and required surgery! Louie's Legacy came right away, brought the kitten to an emergency veterinary hospital and now she is doing great!
We are so grateful for all of our New Hope partners for all the lifesaving work they do! Click here to view the video on our Facebook page!
Have you adopted from ACC? Share your Happy Tail to socialmedia@nycacc.org and help promote adoption awareness!