View this message on our website

Introducing the ACC Merch Store! Show your pride for NYC Boroughbreds while raising money for homeless pets!

ACC's Boroughbreds need You! Join us for our live Virtual Outreach Event and learn about all the ways you can help the homeless pets of NYC! You will have a virtual visit with some of ACC's Boroughbreds, see one of our amazing foster dogs live during the event, hear from many of our volunteers and fosters about their experience with us, and learn about our community outreach programs that provide critical support. Come and learn how to adopt, volunteer, foster and donate to help NYC's animals!⠀
⠀
Wednesday, September 23rd at 7pm EST! Click here to sign up!
---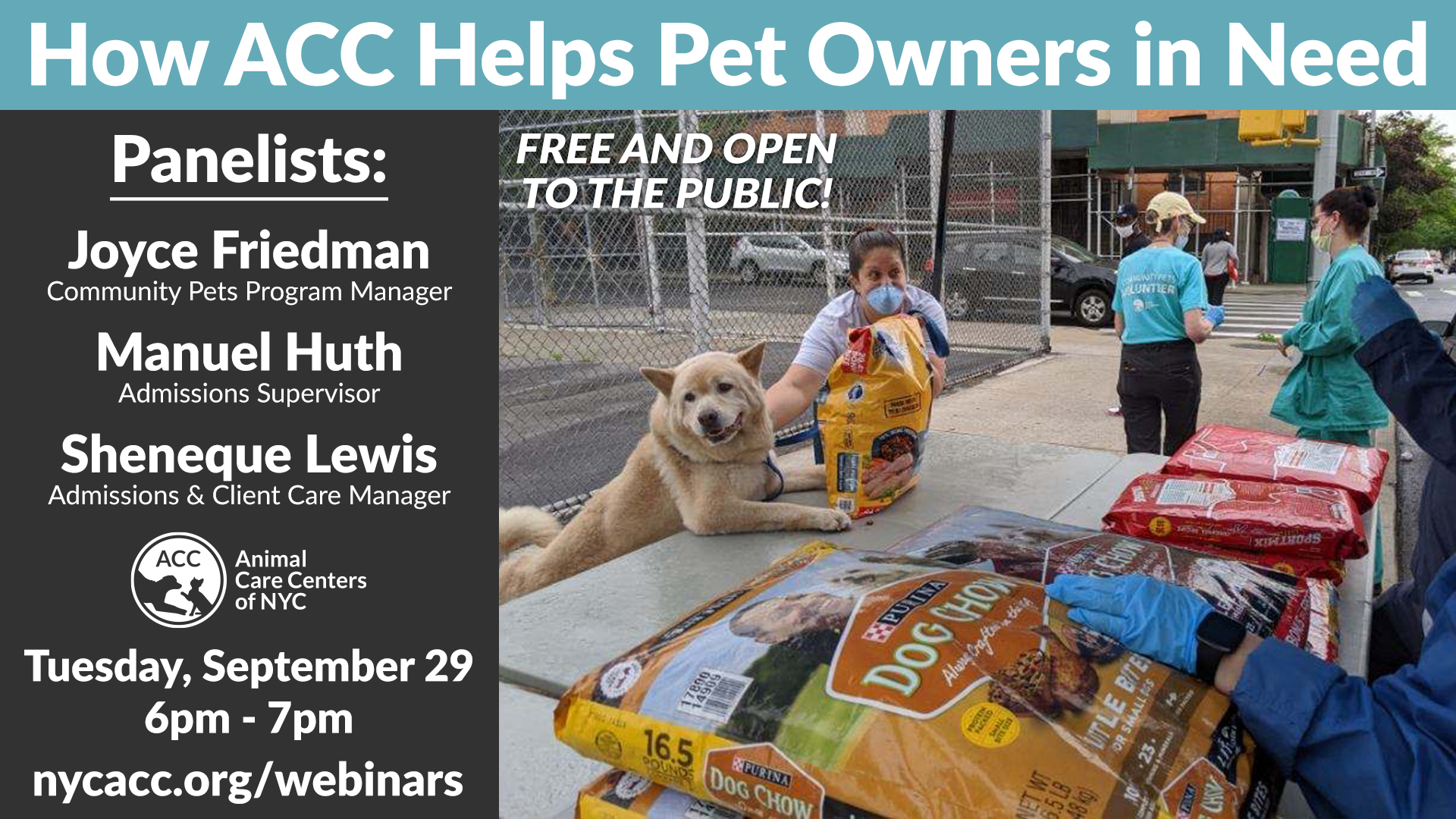 The mission of ACC is ending animal homelessness in New York City, and helping people keep the pets they love is essential to that mission.
Join staff members from ACC's Admissions Department and Community Pets Program to hear about the ways our organization supports animal guardians, and how all New Yorkers can help keep families together.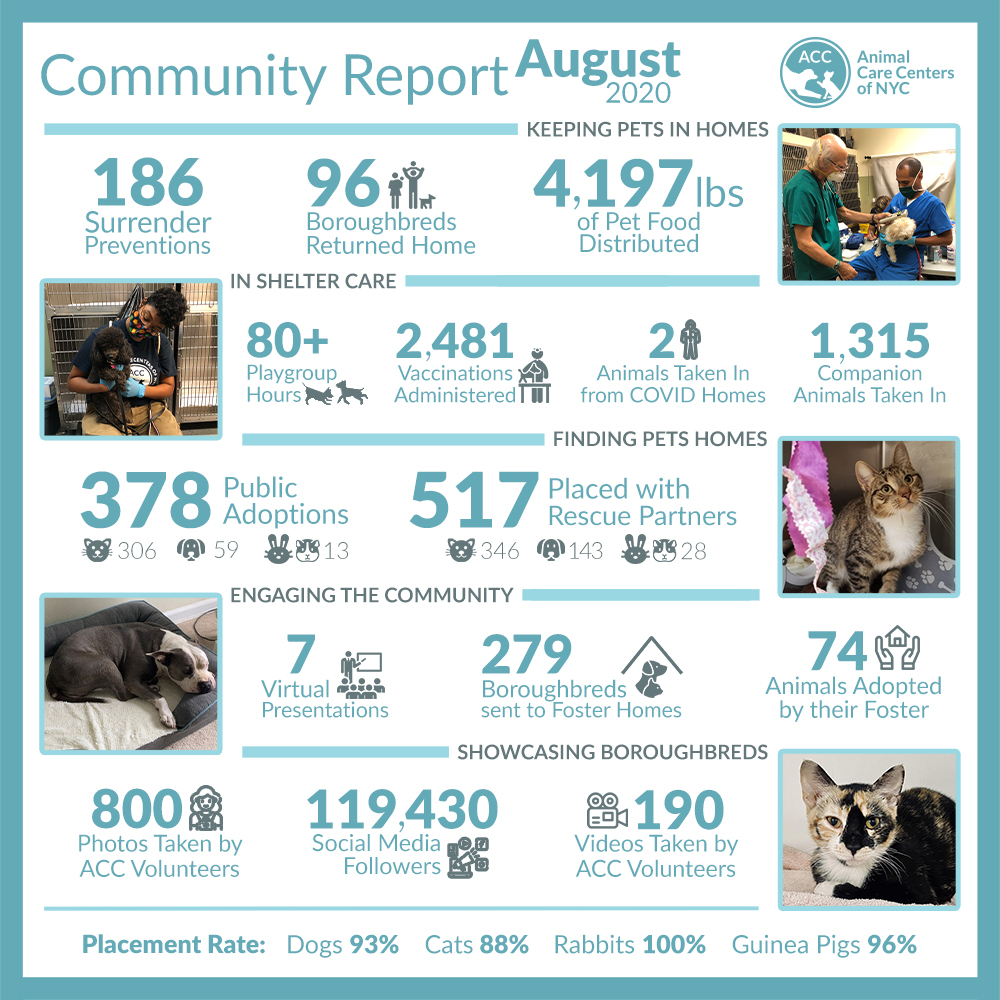 ACC continues to help all of the animals of NYC! Check out the August 2020 Community Report!
🐶🐱🐰🐹⠀
⠀
❤️New Hope Partners, Adopters, Volunteers, Fosters & Incredible ACC Staff❤️⠀⠀
⠀
For an in-depth look at our statistics, click here!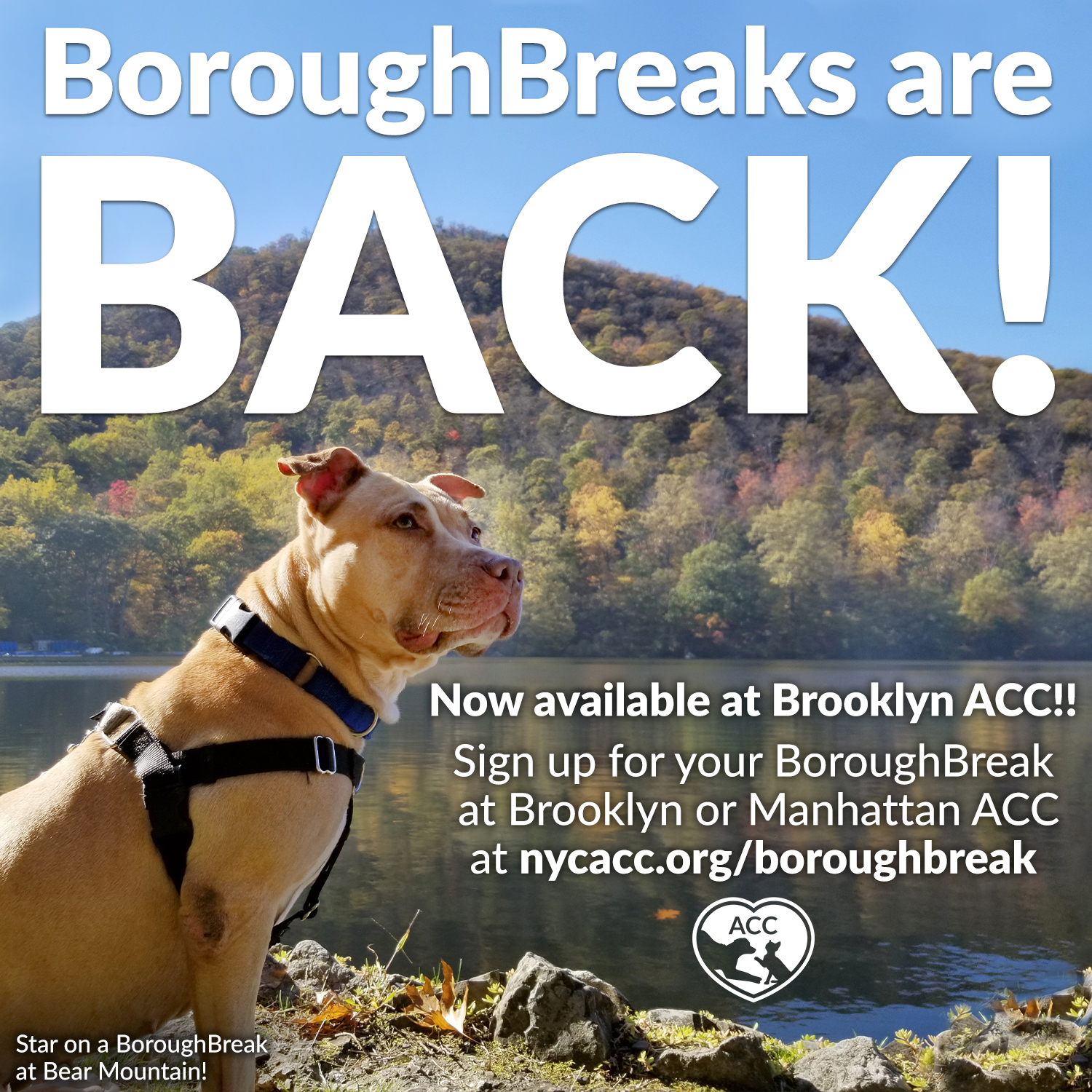 That's right - BoroughBreaks are BACK!! Now including Brooklyn ACC, click here to sign up for your #boroughbreak!⠀
⠀
*All available dates are booked, but more will be added soon!
Have you adopted from ACC? Share your Happy Tail to socialmedia@nycacc.org and help promote adoption awareness!