Upcoming Webinars!
¿Estás pensando en adoptar una mascota? ¿Desea obtener más información sobre la adopción de mascotas en general y específicamente en los Animal Care Centers of NYC (ACC)?⠀
⠀
Únase a una Consejera de Adopción y una Veterinaria de ACC mientras abordan las misconcepciones y preguntas comunes sobre la adopción de mascotas.⠀
⠀
El seminario web se llevara acabo el viernes 28 de agosto a las 6 pm. ¡Regístrese en nycacc.org/webinars!
---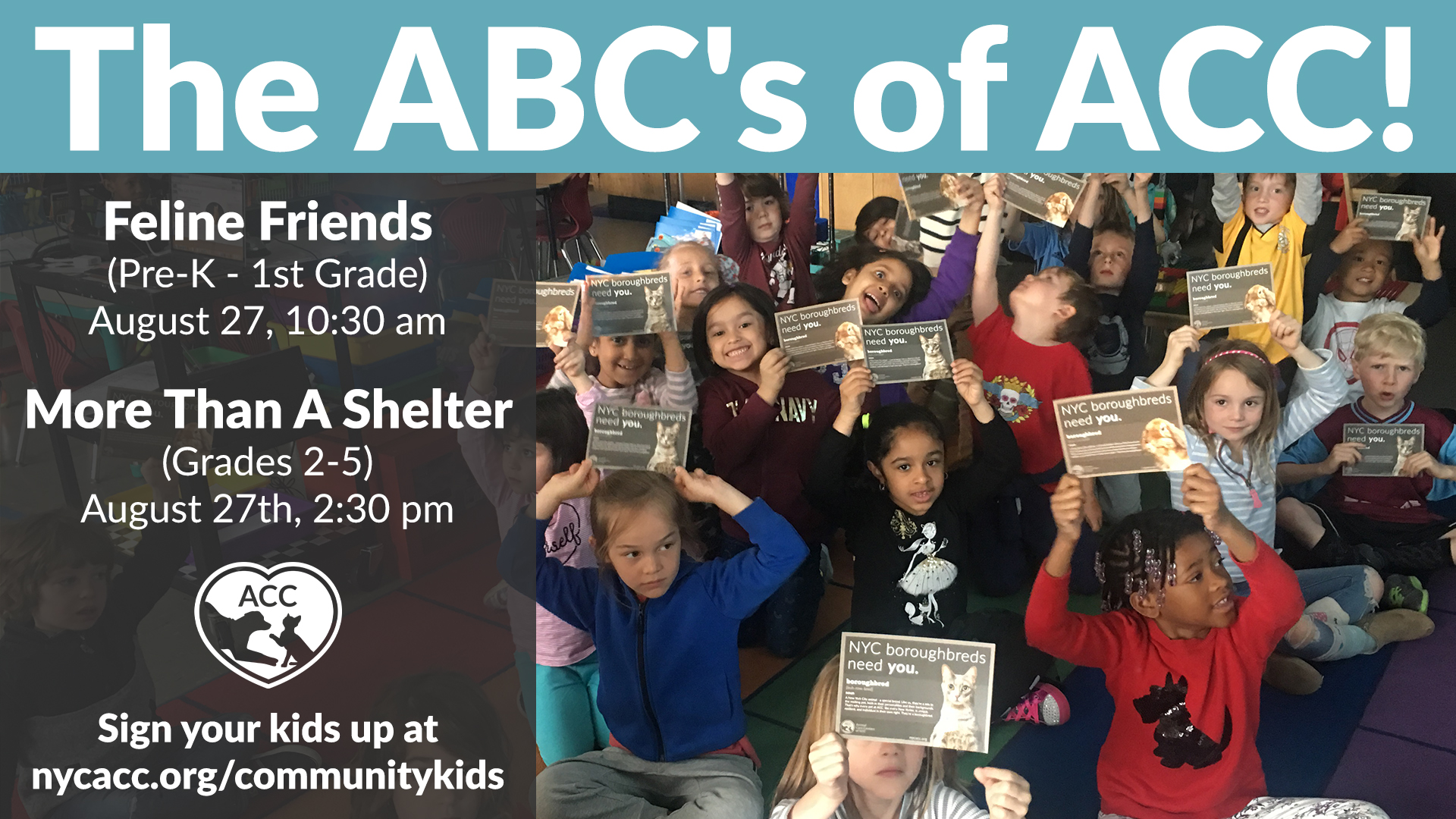 Join ACC for our free, online presentations, open to all! Parents/guardians can sign up participants using the links below.
August 27, 10:30 am: Feline Friends (Pre-K - 1st grade)
Kids in pre-k, kindergarten and first grade are welcome to join us for a special presentation just for them! Together we will learn about what an animal shelter is and how ACC helps animals in our city. We will even learn a song all about cat body language and how we can understand how our feline friends are feeling! Click here to sign up!

August 27th, 2:30 pm: More Than A Shelter (Grades 2-5)
We invite elementary school students to join ACC for an opportunity to learn more about NYC's only open-admissions animal shelter. From doggy playgroups to communicating with cats, join us to learn about the fun and loving ways we help the animals in our care feel happy and healthy as they wait to find their perfect homes - including a creative way kids can help! Click here to sign up!
---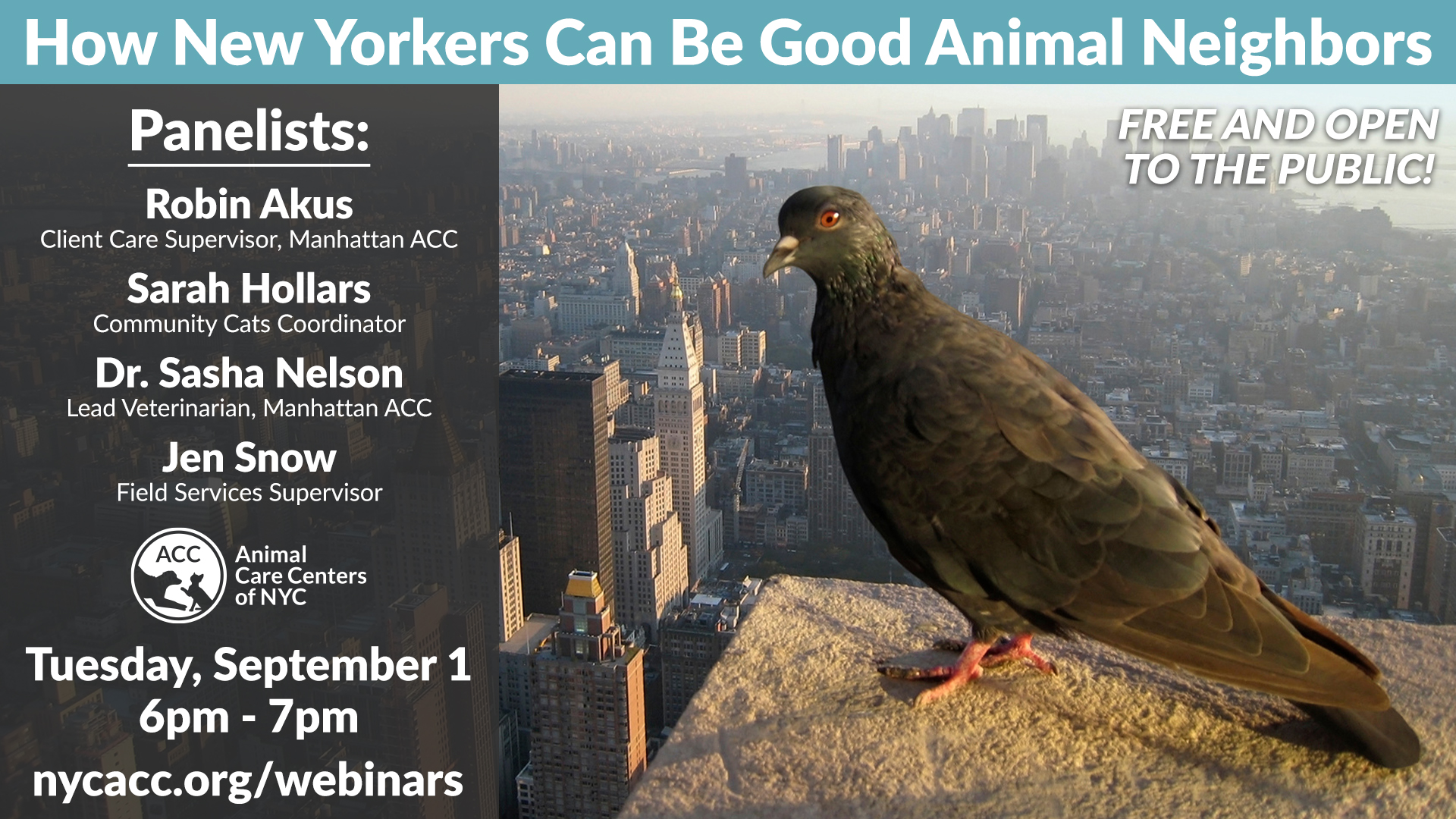 What do I do if I find an injured bird in NYC? How do I know if wildlife needs help? What if I find a stray cat? A kitten? What about a stray dog? How do I help someone find their lost pet? What if I witness animal cruelty or neglect? What if an animal is left behind because of COVID?
Curious about helping the furry or feathered friends with whom we share our city? Join several staff members from Animal Care Centers of NYC (ACC) to find out how we human New Yorkers can be good neighbors to other animals. Register at nycacc.org/webinars!