View this message on our website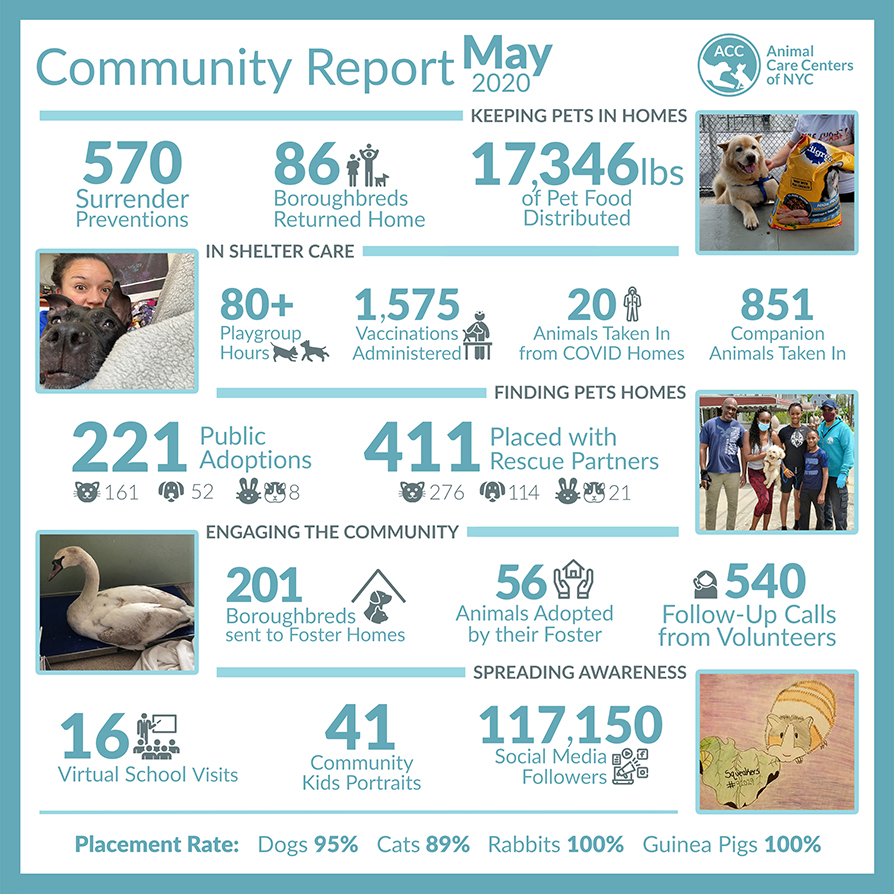 🐶🐱🐰🐹
ACC continues to help all of the animals of NYC! Check out the May 2020 Community Report!
❤️ New Hope Partners, Adopters, Volunteers, Fosters & Incredible ACC staff ❤️
For an in-depth look at our statistics numbers, please click here.

Join ACC this Saturday, June 27th, at 3 pm for a virtual adoption event sponsored by City Council Member Francisco Moya! Our Mobile Adoption Center may not be on the road, but we still have wonderful boroughbreds available for adoption!
Click here to join at the time of the event!
Have you adopted from ACC? Share your Happy Tail to socialmedia@nycacc.org and help promote adoption awareness!
The Pets Left Behind by COVID-19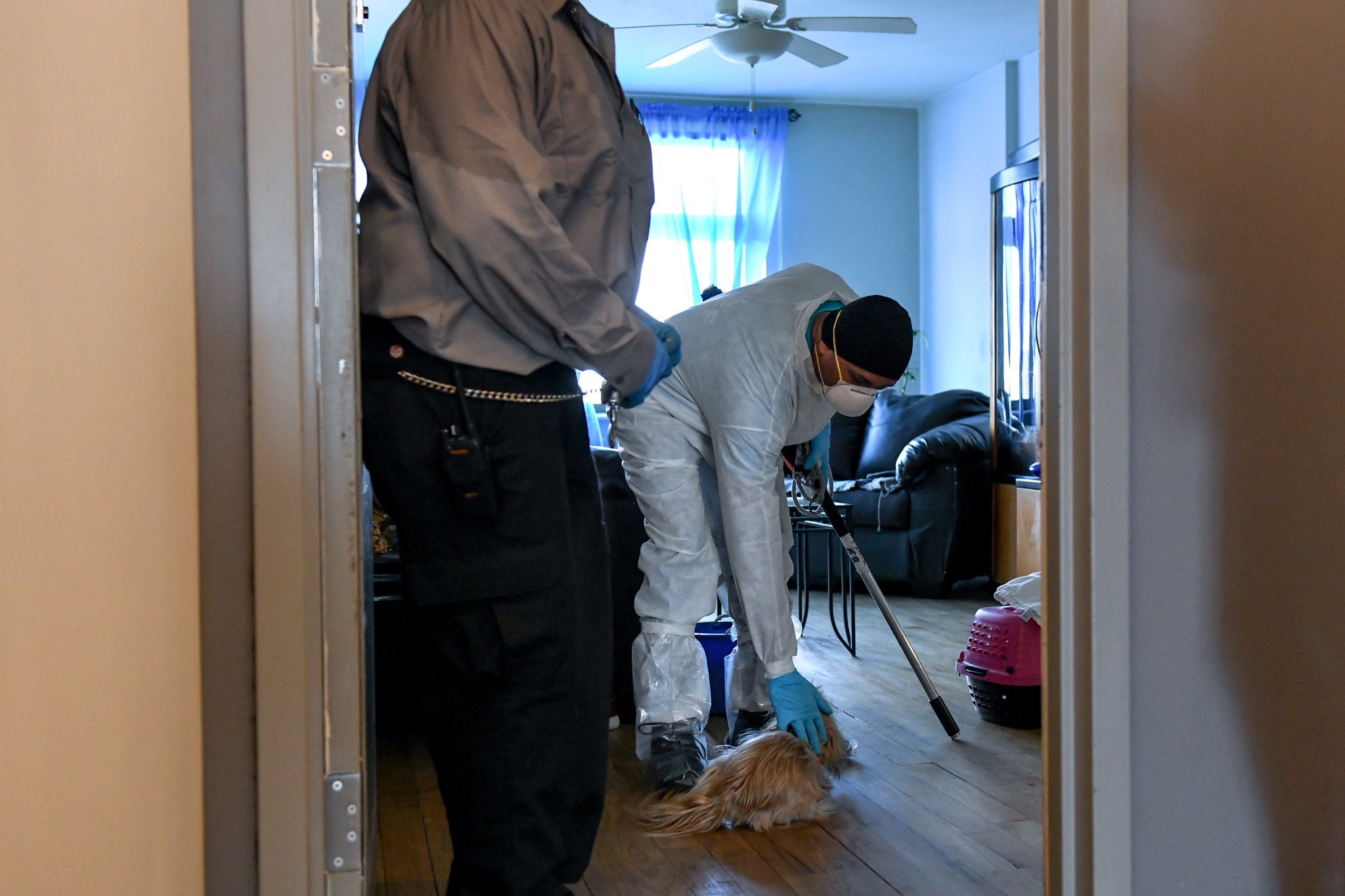 The pandemic's human toll in New York has been well documented. But what about the dogs and cats of those who become seriously ill? ACC has never stopped serving the pets and people of NYC throughout this pandemic and we are grateful to Sarah Maslin Nir and New York Times for sharing our story.
Click here to read the full story of ACC's lifesaving work.
Board Meeting
Click here to view the slides from ACC's latest Board Meeting!
NYC COVID-19 PET HOTLIN

E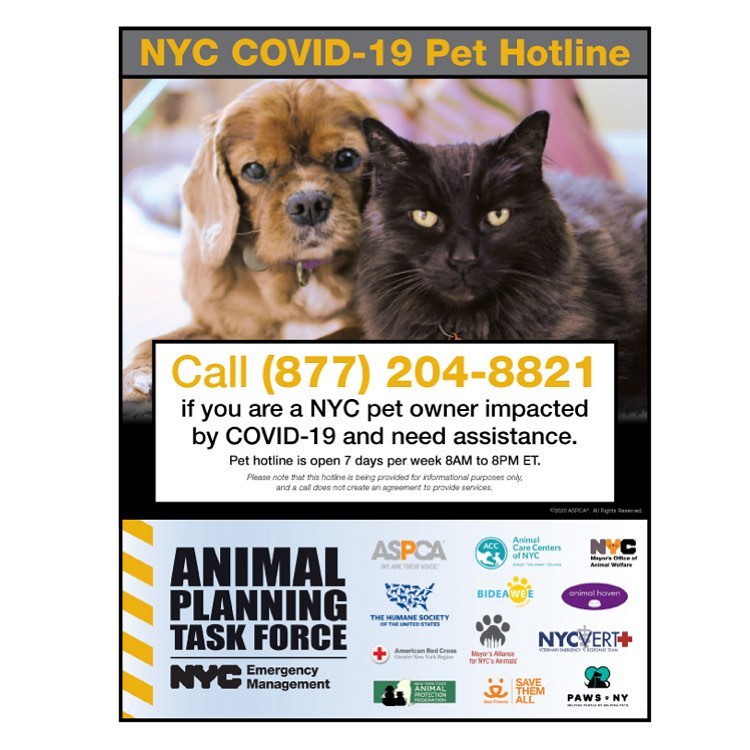 The NYC COVID-19 PET HOTLINE is available to anyone in NYC with COVID-related pet issues. We are here for you - reach out to (877) 204-8821 if you need help.