View this message on our website

Ms. Frizzle's #HappyTail!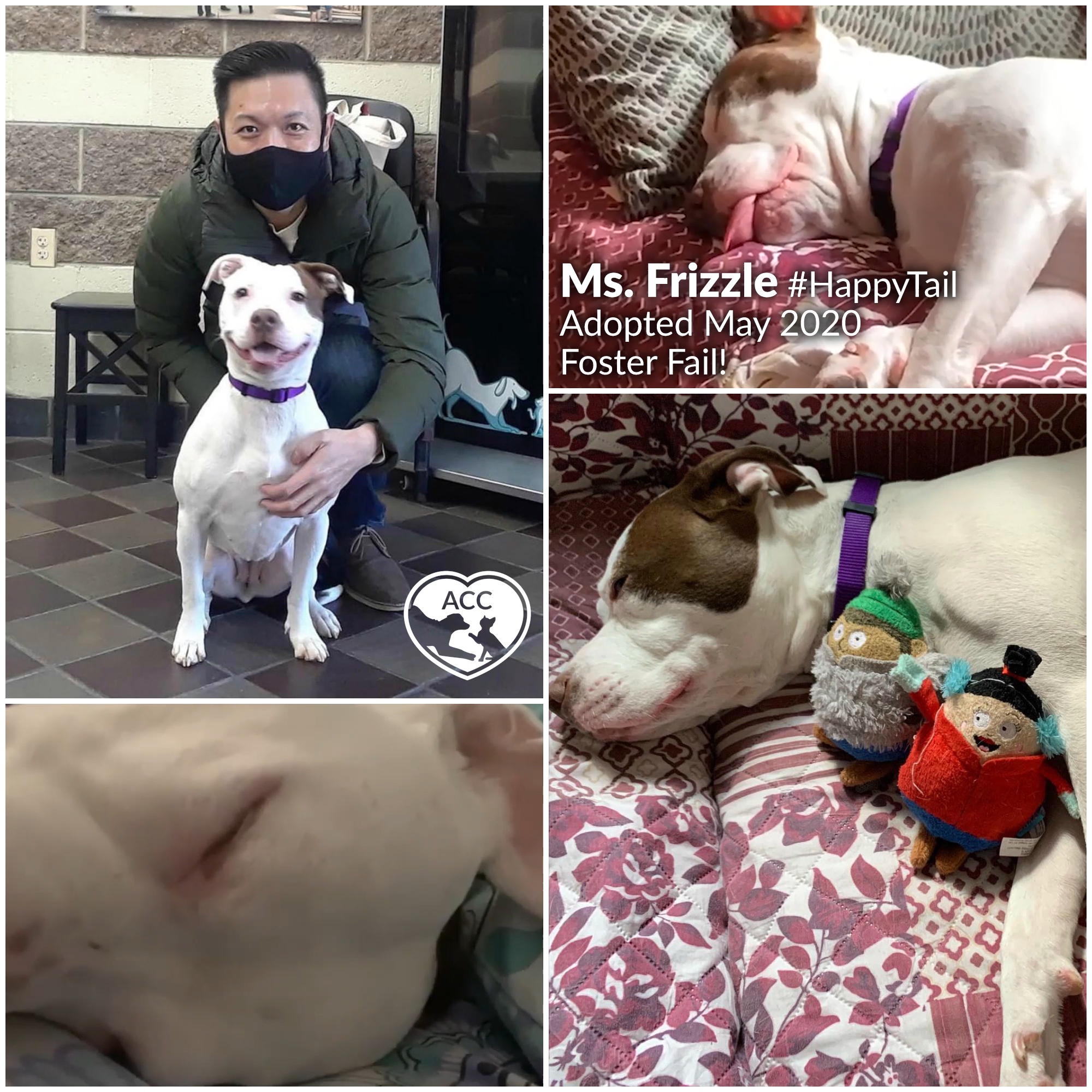 Ms Frizzle, adopted by ACC Volunteer Kenny, is our most recent #HappyTail!
"On May 8, I decided to foster this little angel. Her story moved me so much that I wanted to give her a comfortable space. Since COVID started, volunteers at ACC were not allowed to go in to keep us and their staff safe. Every one has seen in the news how New Yorkers had stepped up and there's been a rise in foster and adoptions. Poor Frizzle was left tied up to a pole near Manhattan ACC and the shelter had rescued her. She's been very shy and timid since. When I went to the shelter to meet her, the poor thing was hesitant and timid. Dogs usually warm up to me quickly but it took more than 30 mins to get her to feel comfortable enough to come close to me. I get her home and it's like she has been home all this time. She sniffed around and very soon sat on the couch with me. She's a big cuddler. She's reminded me what it feels like to give an animal some peace and love. On Monday, May 25th, I get a follow up from the shelter asking me how she is doing. As I describe her attachment to me, it became apparent that she will have a lot of trouble adjusting to her new family if someone adopts her. Of course, nothing a few days of tender love and treats cannot solve but I decided to modify that email to tell them that I wanted to be another case of #fosterfail and keep her 🐶❤️ so now instead of finding her next family, she's helping me find her IG account, places to sniff and treats to rate!"!
Have you adopted from ACC? Share your Happy Tail to socialmedia@nycacc.org and help promote adoption awareness!
Boroughbred Love
Check out our latest facebook video, featuring adorable boroughbreds Sandy and Andy! Do your boroughbreds share a similar love? Comment on our Facebook post and let us know!
NYC COVID-19 PET HOTLIN

E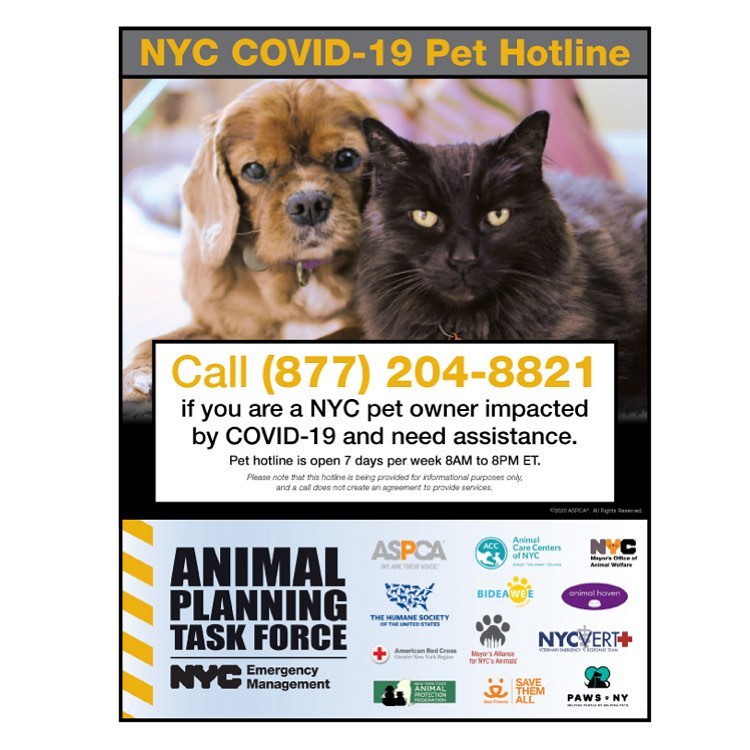 The NYC COVID-19 PET HOTLINE is available to anyone in NYC with COVID-related pet issues. We are here for you - reach out to (877) 204-8821 if you need help.