View this message on our website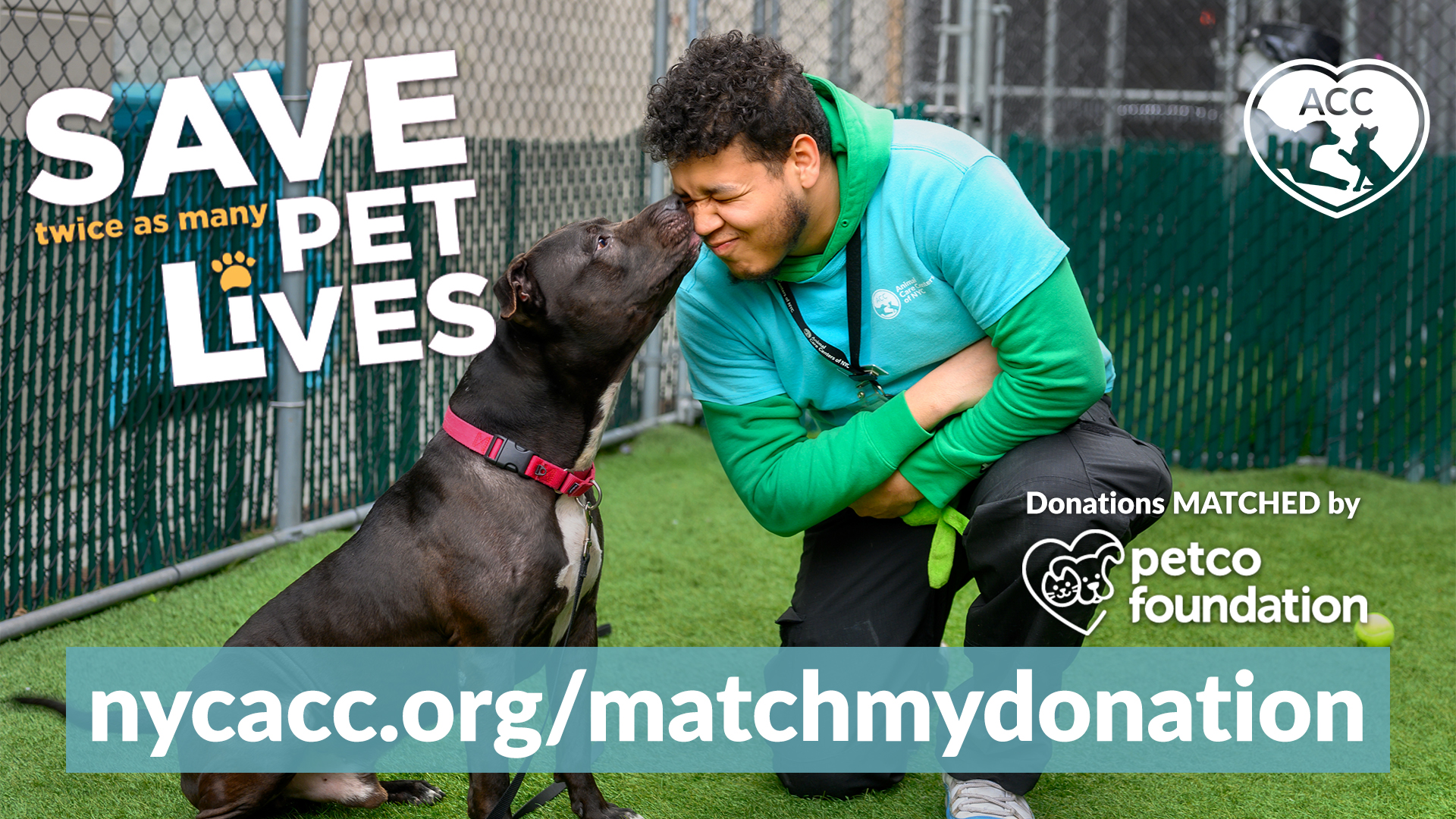 In order to save the lives of New York City's most vulnerable animals in need, the Petco Foundation is generously MATCHING all donations to Animal Care Centers of NYC, up to $25,000
Through June 30th, your donation will be DOUBLED helping us rescue, rehabilitate, and rehome thousands of animals in need throughout all five boroughs.
Lucky the Dog!
Last week we had a very special story about Lucky the dog - who was rescued on #NationalRescueDogDay! ACC received a call about a stray dog in Queens that the caller found running in the street. After saving him from being hit by cars, the caller took him home and called us at just after 10am. Shortly after the call was placed, the job was assigned to Animal Rescue specialist Abe, who happened to be in the area. Abe arrived at the caller's home and immediately scanned the dog for a microchip, which came back positive. Animal Rescue Dispatcher Shoshana reached out to the microchip company and learned that the chip was registered and Lucky was reported as missing for 42 days! Shoshana used the microchip data to call the owner and let them know that we had Lucky. Lucky's owner was so thankful and started to cry when she heard the good news. Abe headed straight to Lucky's home and the whole family ran outside as the ACC van pulled up! When Abe opened the door to the van Lucky instantly perked up and we could see how happy both Lucky and the family were to be reunited. Masks could not hide the happiness and joy everyone felt during this reunification!

The total time from receiving the call to reuniting Lucky with his family was done in under 2 hours! Another job well done by the ACC Animal Rescue Team!
Last Week with ACC Fosters
NYC COVID-19 PET HOTLINE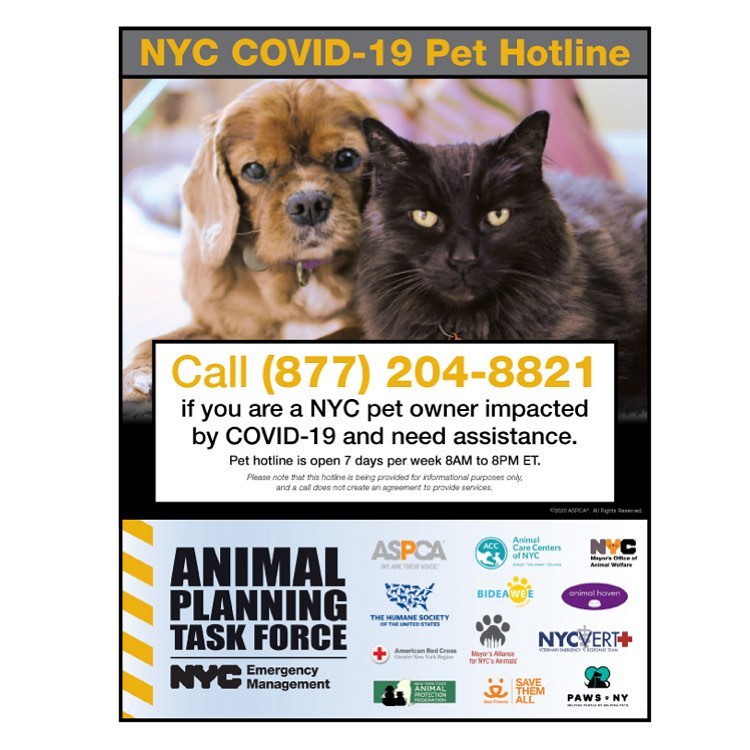 The NYC COVID-19 PET HOTLINE is available to anyone in NYC with COVID-related pet issues. We are here for you - reach out to (877) 204-8821 if you need help.
Have you adopted from ACC? Share your Happy Tail to socialmedia@nycacc.org and help promote adoption awareness!