View this message on our website

We've created a PDF with pictures of pets who have been waiting a while to find their forever homes. Just download, cut the cards out, and tape them to the candy you'll be handing out. This is a fun activity for kids and an easy way to help the pets in our care!
⠀Step One: Download and print the PDF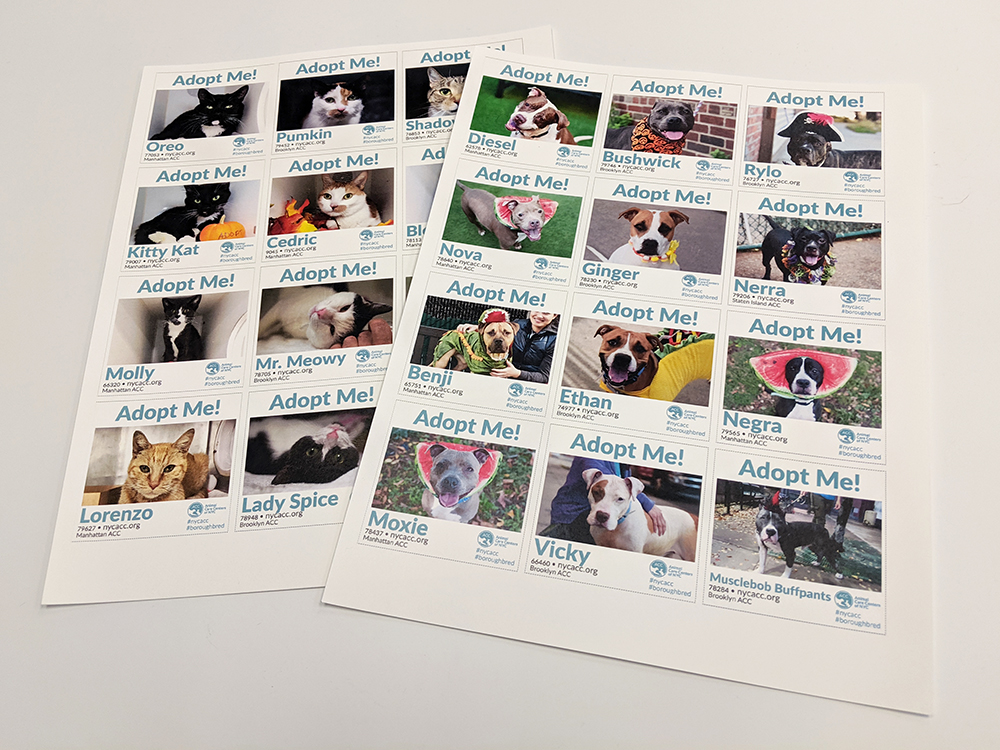 Step Two: Cut along the dotted lines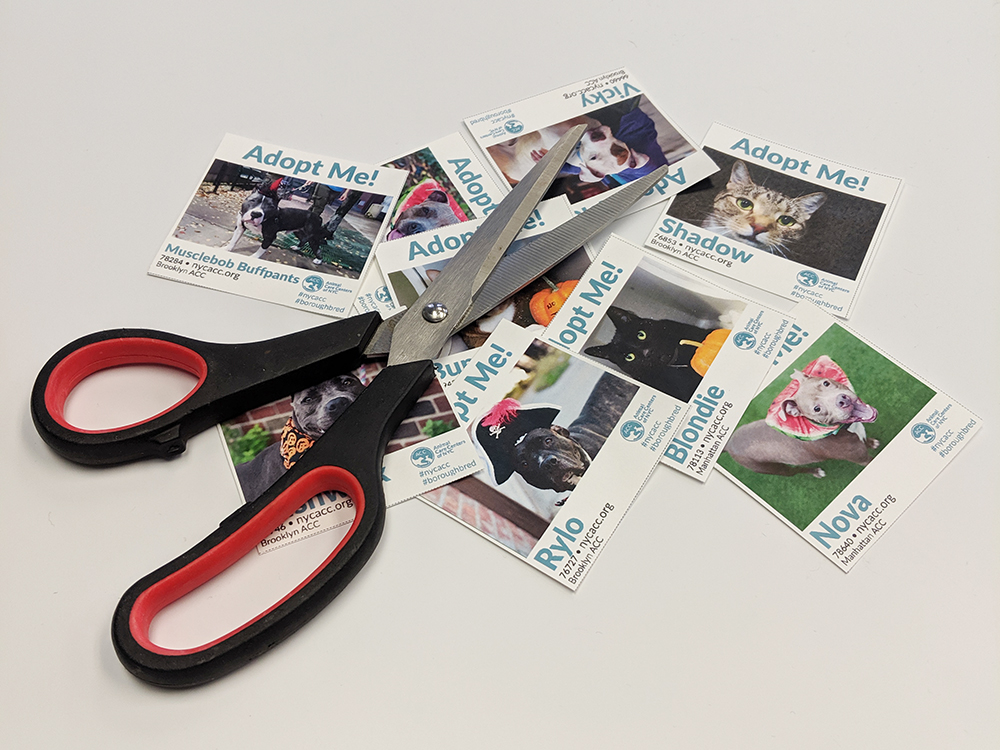 Step Three: Tape the boroughbred cutouts to candy and give to trick-or-treaters!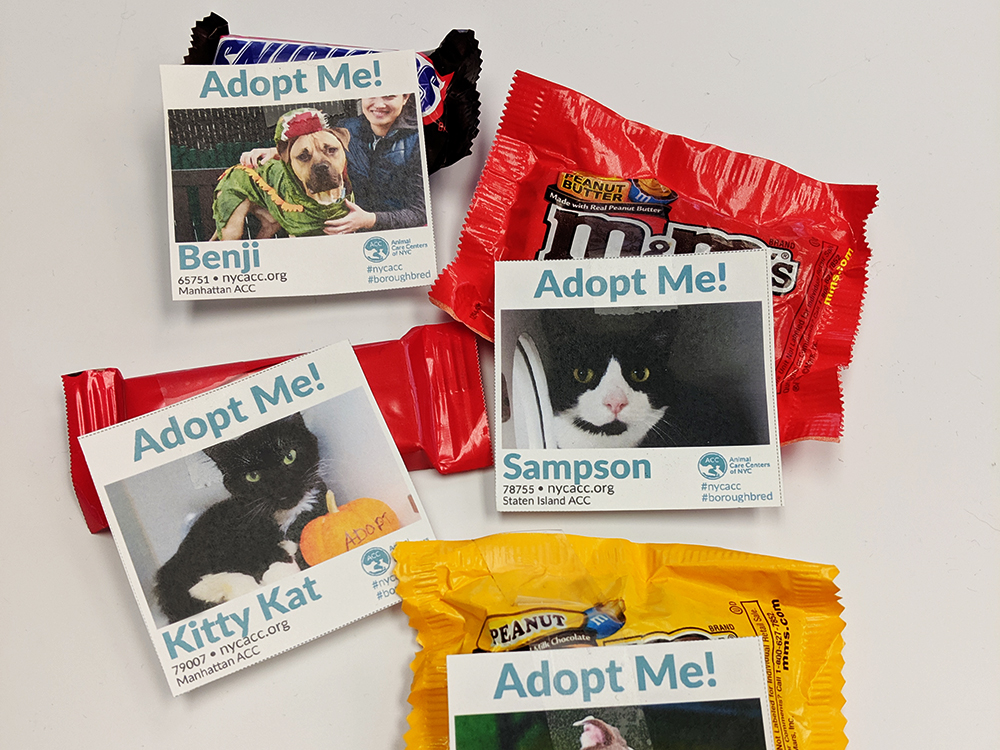 Join The Movement.
End Animal Homelessness In NYC