View this message on our website

ACC Long Stays Heading Home!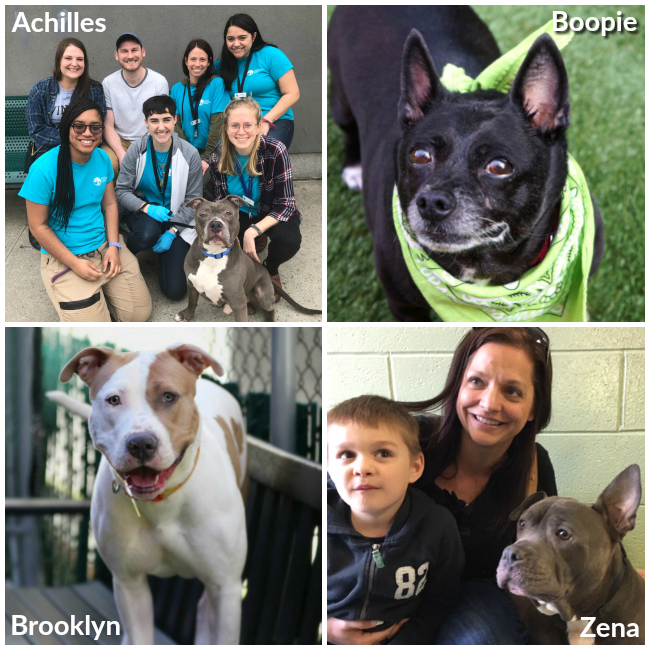 These past few weeks we had to say goodbye to some of our long stay boroughbreds, and we could not be happier! First up is Achilles, who was at Brooklyn ACC for 60(!) days! Staff and volunteers were smitten with this head-tilting old man and knew that his time would come. The wait was worth it, as Achilles could not have gone home with a more perfect family.
Next up is little Boopie, who entered our care back in January. After a short stay in our Care Center, he headed off to live in an amazing foster home for over two months until being adopted into his new family.
Brooklyn the boroughbred spent her month-long stay with ACC split between our Manhattan Care Center and a wonderful foster home before being adopted by an amazing Bronx resident who was seeking a playmate for his dog.
Finally, there is the lovely Zena. She entered our care at the end of January and patiently waited for her new family to arrive. Once again, the wait was worth it, as her new family drove all the way from Connecticut to adopt this perfect girl. Check out how happy staff and volunteers were as she left the building (warning: tissues needed).
Spring has officially sprung, and tickets are going fast for the 12th Annual Spring Fling! But that's not all - the silent auction starts in just one week! Bid for hotel stays, late show tickets, Broadway shows, and more starting next Thursday, April 25th.

Purchase your tickets for the 2019 Spring Fling now!

Some featured silent auction items include Broadway's new musical comedy - the Prom, a Jackson Galaxy gift basket, The Public Theater's Shakespeare in the Park, and a Lynn Ban sterling silver bracelet!
| | | |
| --- | --- | --- |
| | | With Kitten Season here, there can never be too many kitten foster homes. While Kitten Season sounds adorable, it's a time when we're flooded with thousands of kittens that need YOUR help. Sign up for our Cat/Kitten Foster orientation on Saturday, April 27th! |
Join The Movement.
End Animal Homelessness In NYC