View this message on our website

April 2019 Mobile Adoption Events Map!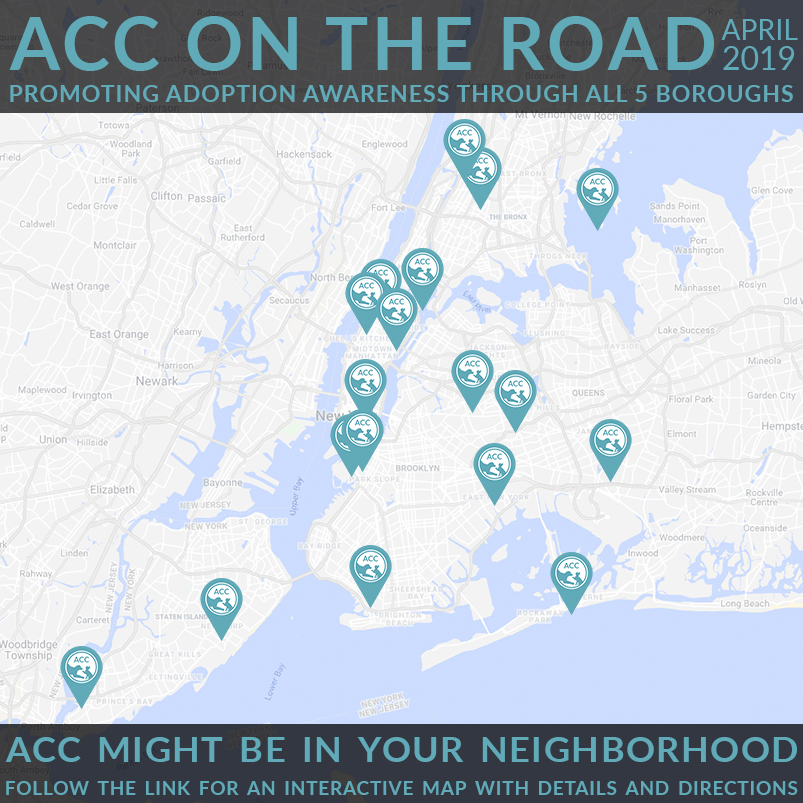 ACC IS ON THE ROAD! We have mobile adoption events in all five boroughs this month -- for more info and an interactive events map please visit Adoption Events Web Page. We could be right in your neighborhood!



ACC alum Hickory and superstar adopter Mario's story has been recreated and posted by The Dodo -- and they have gathered over 31 million views!

Relive this incredible adoption story, and don't forget to follow Mario and Hickory on Facebook and Instagram!
| | | |
| --- | --- | --- |
| | | With the weather getting warmer, ACC is gearing up for Kitten Season! While it sounds adorable, and let's be real, it often is, Kitten Season is a time when we're flooded with thousands of boroughbred kittens that need YOUR help. Sign up for our Cat/Kitten Foster orientation next Tuesday, April 9th! |
Join The Movement.
End Animal Homelessness In NYC