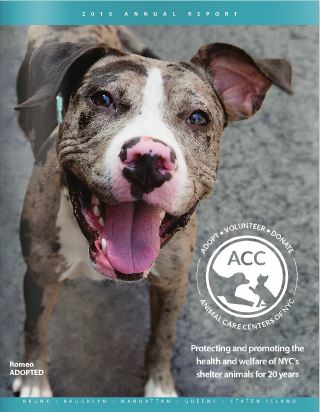 ACC's 2015 Annual Report
As NYC's only open-admissions animal-sheltering organization, ACC took in over 36,000 animals in 2015. Our placement rate reached a record high of 86% for cats and dogs, one of the highest rates nationwide for an organization of our size. Learn about the innovations that drove ACC's success in 2015 and our commitment to make ACC the most humane open-admissions animal welfare organization in the nation and end animal homelessness in NYC. Read our 2015 annual report »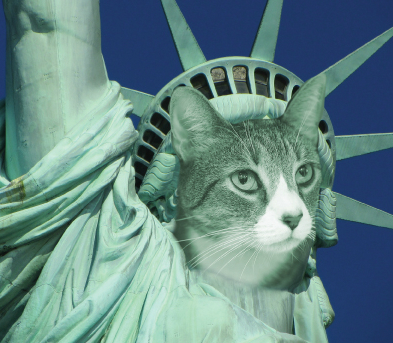 Show Us Your Red, White and MEOW!
Thinking of welcoming a cat into your home? We have felines of all stripes, and in July, we're waiving the adoption fee for those one year and older. Adopt a catriotic superstar at our care centers or mobile events! Search cats »
6/11 Clinic Our Busiest Yet!
ACC's community clinics in the Bronx offer free vaccines, microchips and spay/neuter referrals to clients and their pets. We vaccinated 119 dogs at our most recent clinic! See video »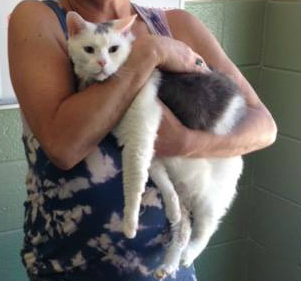 Happy Tail: Candice
Candice was adopted June 19, more than two and a half months after arriving at ACC. Her adopter asked who had been at the care center the longest and needed a home the most. Staff introduced her to Candice, who's about 8 years old, and it was love at first sight!
Read more »
Adoption Events
July 2: Monster Mutt, Cobble Hill
July 2: Manhattan Veterinary Group, UES
July 3: Petco Gateway Mall, Brooklyn
July 3: Petco Riverdale
July 9: Morris Park Library
July 9: Petco Bensonhurst
July 10: Petco Gun Hill Rd., Bronx
July 16: Biscuits & Bath, Sutton Place (dogs only)
July 16: City Island Library
July 17: Petland Discounts, Bronx
July 17: Petco Sheepshead Bay
July 30: Broadway Barks, Shubert Alley
July 30: Bargain Bow Wow, Brooklyn
July 31: Petco Turtle Bay
July 31: NYPD 26th Precinct, upper Manhattan