Brooklyn Finds a Friend
ACC's app, which debuted earlier this year, now offers adoption event details and the ability to sign up for breed alerts. If you haven't already downloaded it, what are you waiting for? Brooklyn the pup demonstrates how easy it is to find a new best friend using the free app! See the story »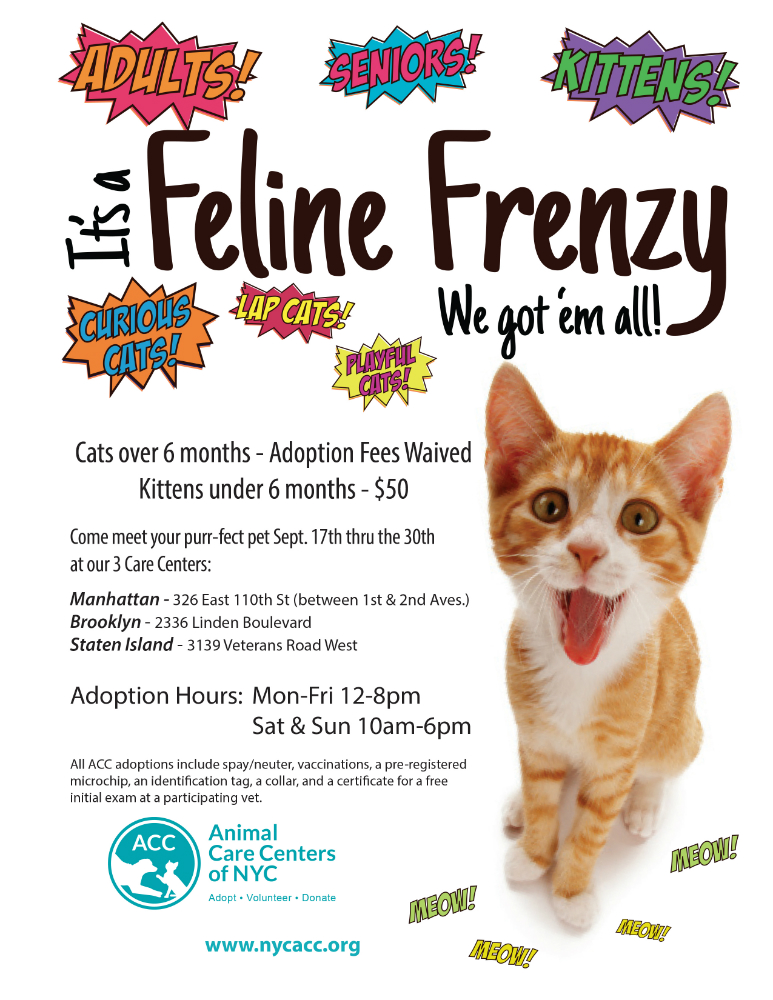 It's a Feline Frenzy!
Curious cats? Lap cats? Playful cats? Yup - we got 'em all! It's a Feline Frenzy at ACC. Through September 30, we're waiving adoption fees for all cats over six months, and reducing the adoption fees for kittens. Help us find home for these cuties: share the flyer with friends and family, and

view fantastic felines available for adoption »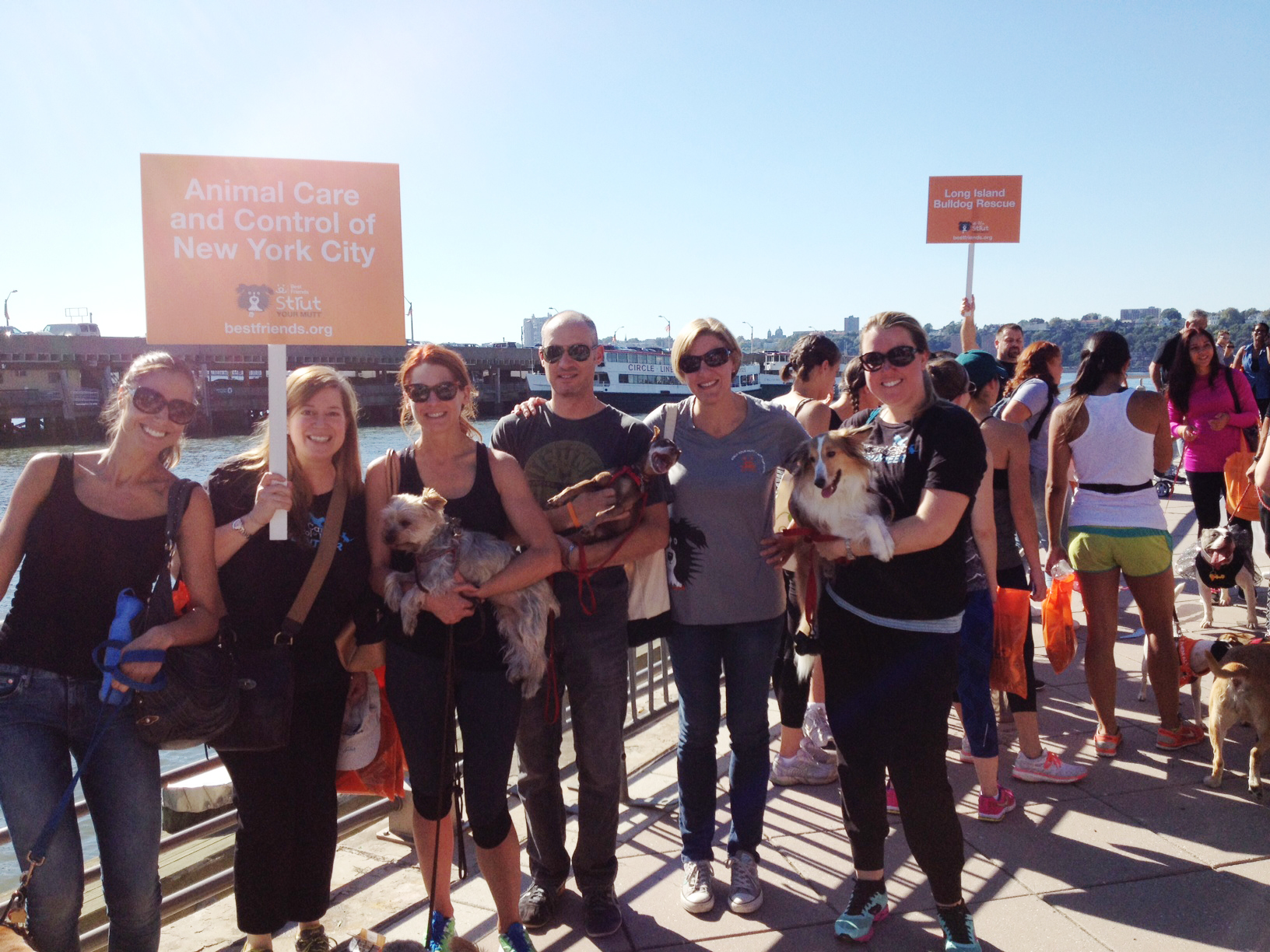 Strut Your Mutt with Team ACC on September 26
It's not too late to join us at the Best Friends Strut Your Mutt event this Saturday! Last year we raised close to $10,000 for our Special Treatment and Recovery (STAR) Fund and this year we hope to double that!
Join or donate to our pack »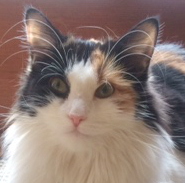 Happy Tail: Luna
Gorgeous long-haired Luna, adopted earlier this month, is melting hearts in her new home. "She was sleeping in the front window when we went out shopping today and jumped up to greet us when we returned," her adopters write. "We both smiled when we saw her in the window meowing to us."
Read more »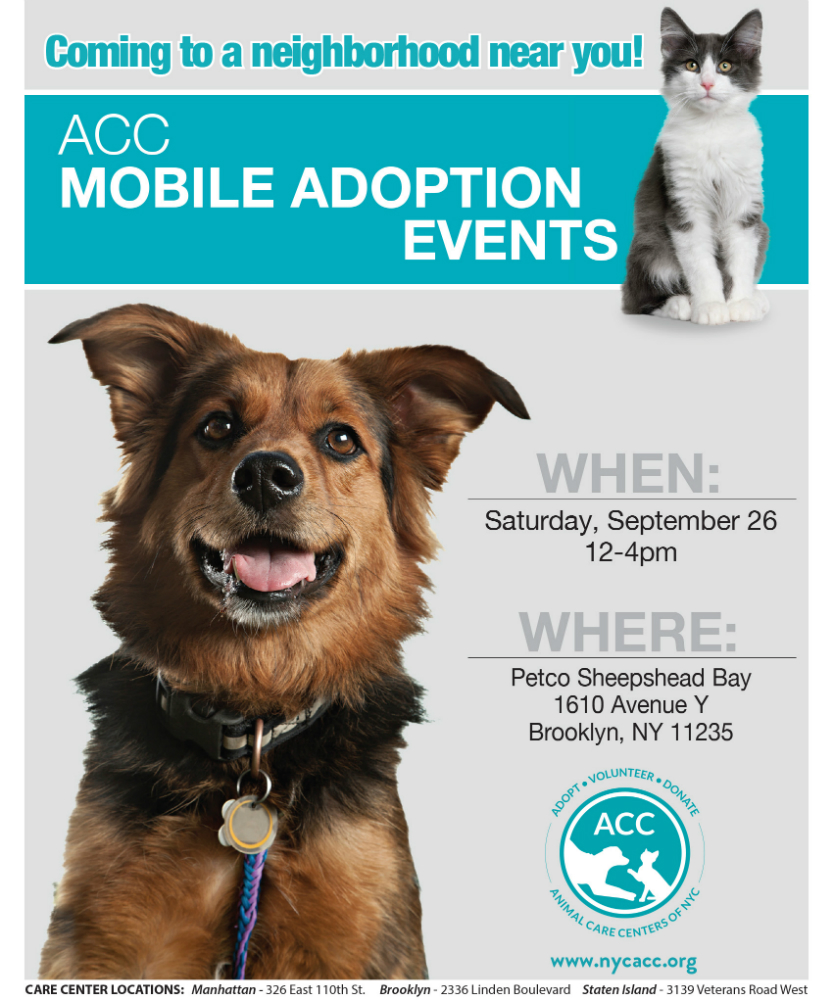 Upcoming Adoption Events
Sept. 26: Petco, Sheepshead Bay
Sept. 26: Petland Discounts, Bronx
Sept. 26: Dog Adoptions at Biscuits & Bath, Sutton Place
Sept. 27: Quinn Apparel
Sept. 27: Lickety Split Ice Cream Parlor, Bronx
Oct. 3: Adopt-a-Pet Day hosted by Brookyln Borough President Eric L. Adams
Oct. 3: Cross Bronx Pet Shop