Animal Lovers Come Together at Spring Fling
New Yorkers kicked off this month with a huge show of support for NYC's animals on May 1st, gathering at the National Arts Club for ACC's 8th Annual Spring Fling. Longtime ACC friends mingled with new, as well as with some dapper dogs and cats who arrived via our Mobile Adoption Center (all of whom have since been adopted!). Thank you to all our generous guests, auction donors, Top Dog Sponsors, Manhattan Borough President Gale Brewer (pictured here with ACC Executive Director Risa Weinstock and Board Chair Patrick Nolan) and everyone else who contributed to make the evening such a success! The fun-filled event raised more than $60,000 to benefit the Animal Care Fund, which ensures the loving care of thousands of cats, dogs and rabbits at ACC.
See photos »
ACC's Superhero Adoption Special Now Playing
Adopters assemble! As movie viewers head to the theatres to see caped crusaders, ACC is encouraging people to adopt a mini-superhero of their own (and, in the process, become heroes themselves). Through May 10, the adoption fee for marvelous cats and dogs seven months and older and for all rabbits is $20. Read the press release and check out this sweet article about the special.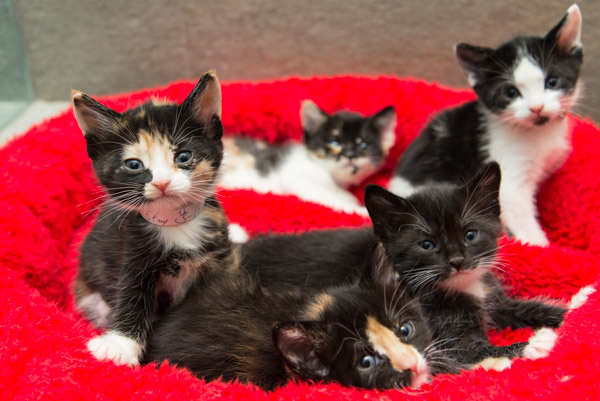 Celebrating (And Calling On) Foster Volunteers!
Happy Mother's Day to all our amazing foster moms! During the warmer months we especially need foster caregivers for kittens. Learn more at a foster orientation; the next ones are coming up on May 12 and May 19.

Sign up »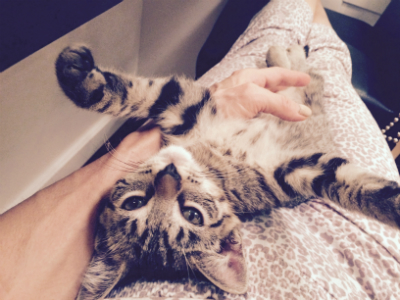 Happy Tail: Janet and Janet
Janet was brought to ACC in March as a stray, along with her mom and two littermates. The family was placed in an ACC foster home, and now Janet has been adopted...by another Janet! Learn more »