FOLLOW US:

Animal Care & Control of NYC (AC&C) is delighted to welcome our new Medical Director, Dr. Lisa Hara Levin.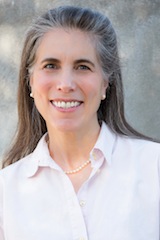 Dr. Levin's professional background is diverse and has featured shelter medicine and academic activities as primary components. Over the past few years, Dr. Levin has developed a strong interest in how existing animal law may be adapted to reflect the concerns of a society increasingly committed to animal welfare. Dr. Levin is a graduate of Cornell and Tufts universities and has postdoctoral training from The Johns Hopkins University School of Medicine. Returning to her home in NYC, she very much looks forward to hearing from and speaking with her fellow New Yorkers about animal welfare concerns. She brings an intelligent and compassionate approach to ensuring a humane standard of care for the thousands of animals entrusted to AC&C each year. We're delighted to have Dr. Levin join our team.
More on this exciting announcement in our next eNewsletter!

Risa Weinstock, Executive Director
Animal Care & Control of NYC (AC&C)