Winter Storm Notice
Due to inclement weather and road closures, please note the following changes to our Receiving Center and Care Center hours:
Receiving Centers in the Bronx and Queens are closed tonight (Jan. 26). We will re-open once the roads are open to the public.
Our Staten Island Care Center will close at 8 PM tonight. Both the Manhattan and Brooklyn Care Centers will remain open throughout the night, during this weather emergency.
If you find a stray animal that you are unable to bring to the shelter directly, we ask that you consider housing the animal until the roads are open. You can report the animal to 311 or email info@nycacc.org. If you are experiencing an animal emergency, please call 911 immediately.

Stay safe, and check out these cold weather tips for animal guardians.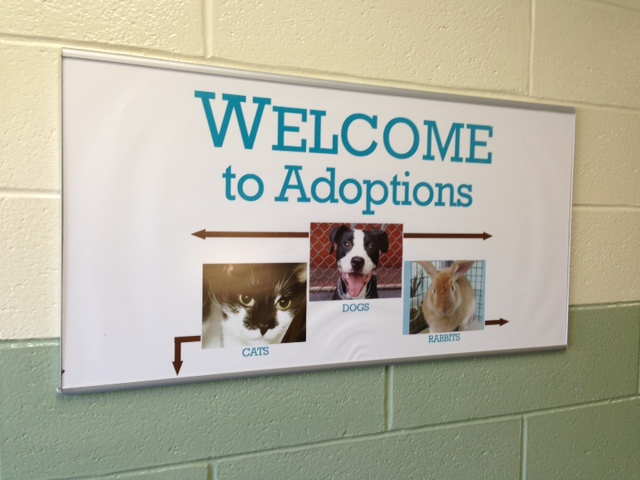 Exciting News for NYC Animals!
Last week, the Health Department and AC&C announced new efforts--including millions of dollars in capital funding for a new adoption center--to improve shelter animal care in NYC. Learn more »
Pit Bowl Returns!
Get your family, friends and co-workers together to support our "city's pitties" at AC&C's Pit Bowl, back by popular demand at Lucky Strike in the Luxe Lounge on February 10. Show your #pittielove! Buy tickets »
AC&C Kittens Coming to a Screen Near You!
They're coming: Patriots, Seahawks, and felines! Tune in to Animal Planet Feb. 1 to see 20 AC&C kittens during Puppy Bowl XI's BISSELL® Kitty Half-Time Show! Learn more »
Happy Tail: Early
Early (fka Storm) arrived at AC&C's Brooklyn Care Center last fall as a stray, only about 5 weeks old and 1 pound. Not yet ready for adoption, this cutie was placed in an AC&C foster home to put on some muscle and get some TLC. In December, he was adopted at the Best Friends Animal Society Super Adoption event at the Brooklyn Expo Center! And it wasn't long before he had a feline best friend himself (seen hugging Early here). Read more »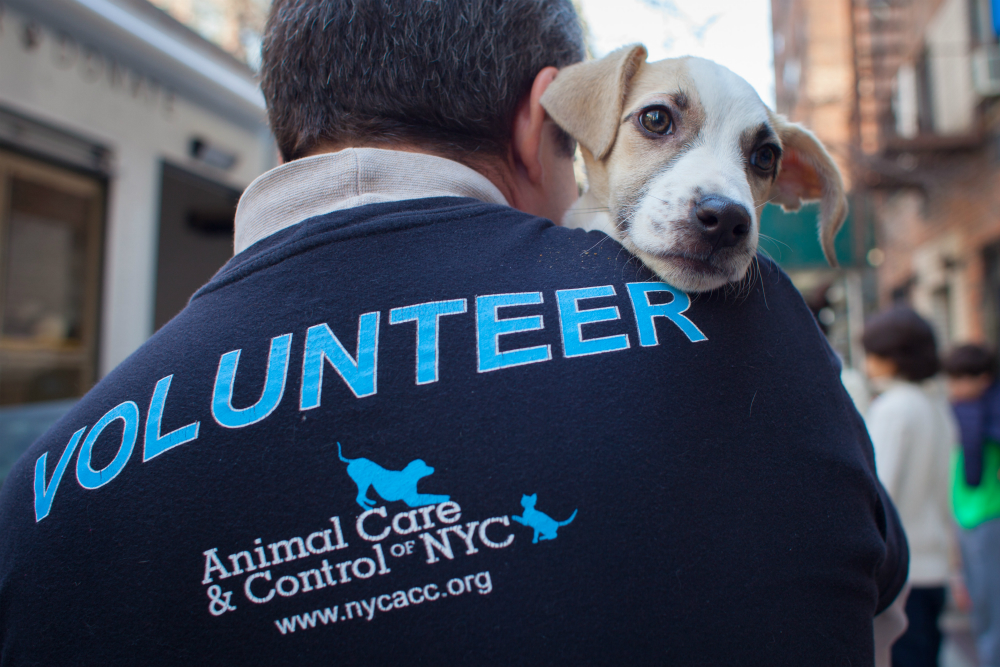 AC&C is in a Photo Contest
Help AC&C win cash prizes and free publicity in the ANI/NIAC Member Photo Contest. All you need to do is visit the contest page and vote for our photo. There is no cost or login required. You may vote for us once each 24 hours for five days, January 26th through 30th. To go directly to the AC&C photo and vote, please click here. To view all the entries, click here.
January Board Meeting
Missed our Board meeting on January 23? Catch up by viewing the slides online.

View slides

»