View this message on our website.

FOLLOW US:

Annual Benefit a Huge Success!
Thanks to all those who joined us at City Winery on December 5 for the New York's Kindest Dinner & Awards, our gala honoring individuals and organizations that have helped change the lives of NYC animals in need and raising funds for shelter dogs!

Adding to the excitement of the evening, AC&C Executive Director Risa Weinstock announced that The Bloomberg Sisters Foundation contributed $100,000 to support the renovations of our backyard spaces and facilitate the dog playgroup project. Read more / See photos »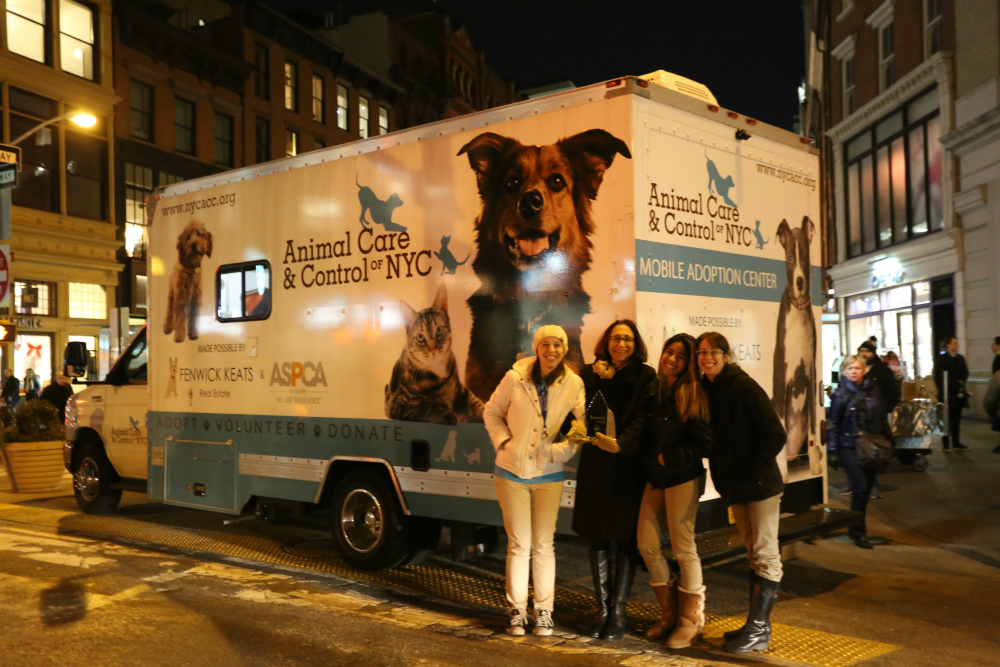 Mobile Adoption Center Wins Homing Award
AC&C's Mobile Adoption Center, which launched earlier this year, has won the 2014 Summit Award for Homing. The Summit Awards are part of the Urban Animal Program. Learn more »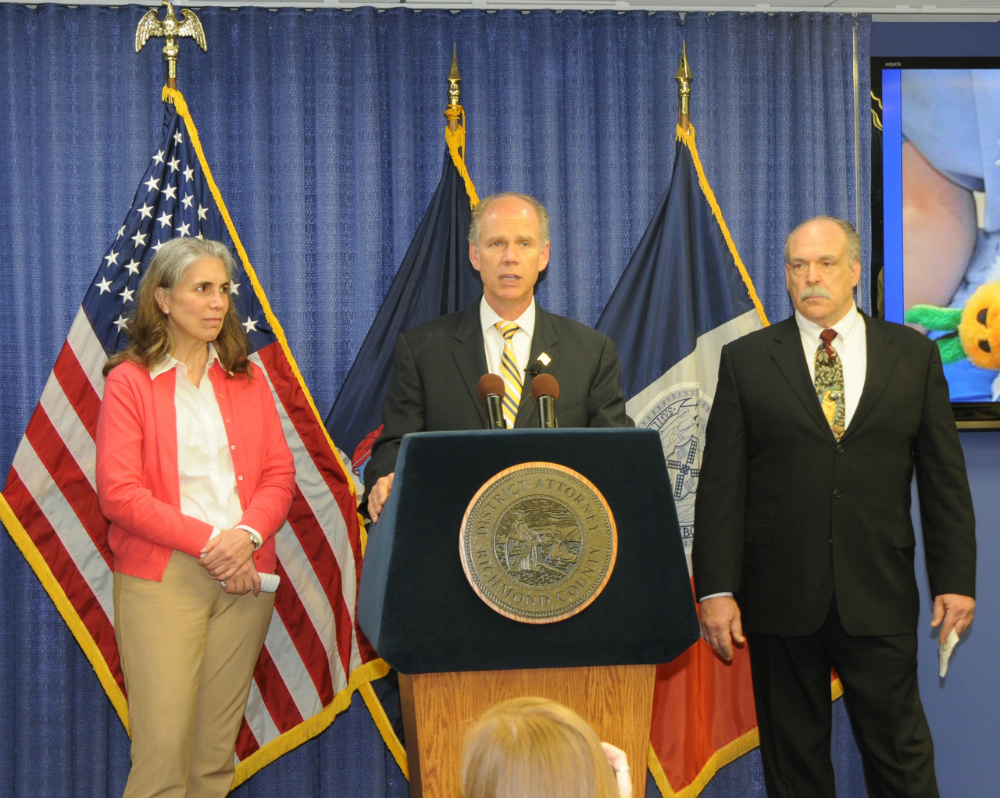 Animal Neglect Prevention Program Launches in S.I.
AC&C's Medical Director, Lisa Hara Levin, D.V.M., recently joined the Richmond County DA and representatives from Veterinary Centers of America (VCA) hospitals to announce the creation of an Animal Neglect Prevention Program in Staten Island. Learn more »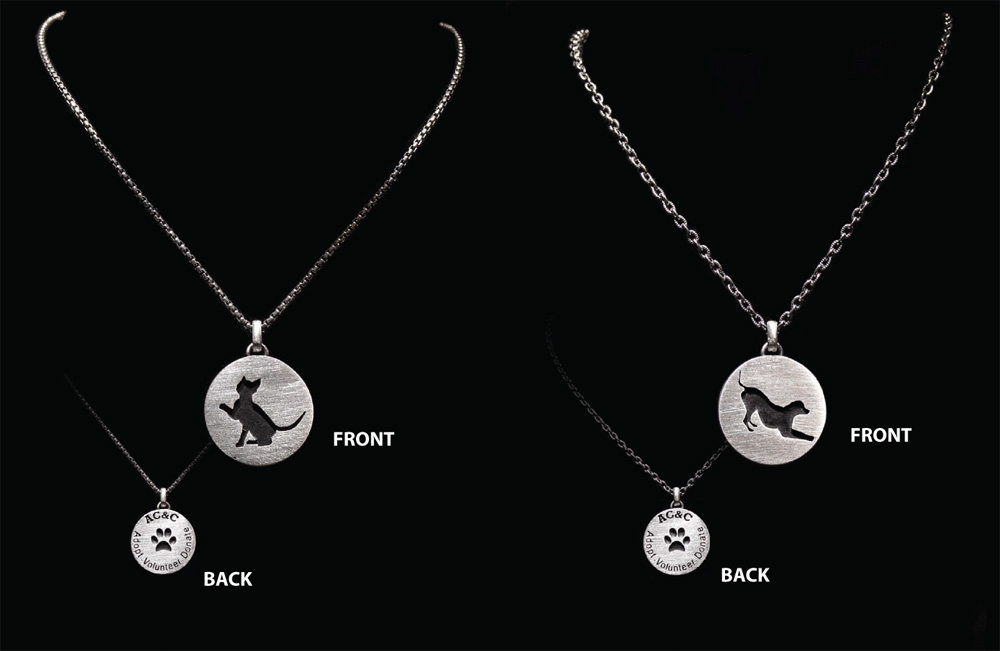 5 Ways Your Holiday Shopping Can Help Animals
Your presents for friends and family can benefit AC&C animals! From shopping via AmazonSmile or giving a charm necklace, you can help. Learn more »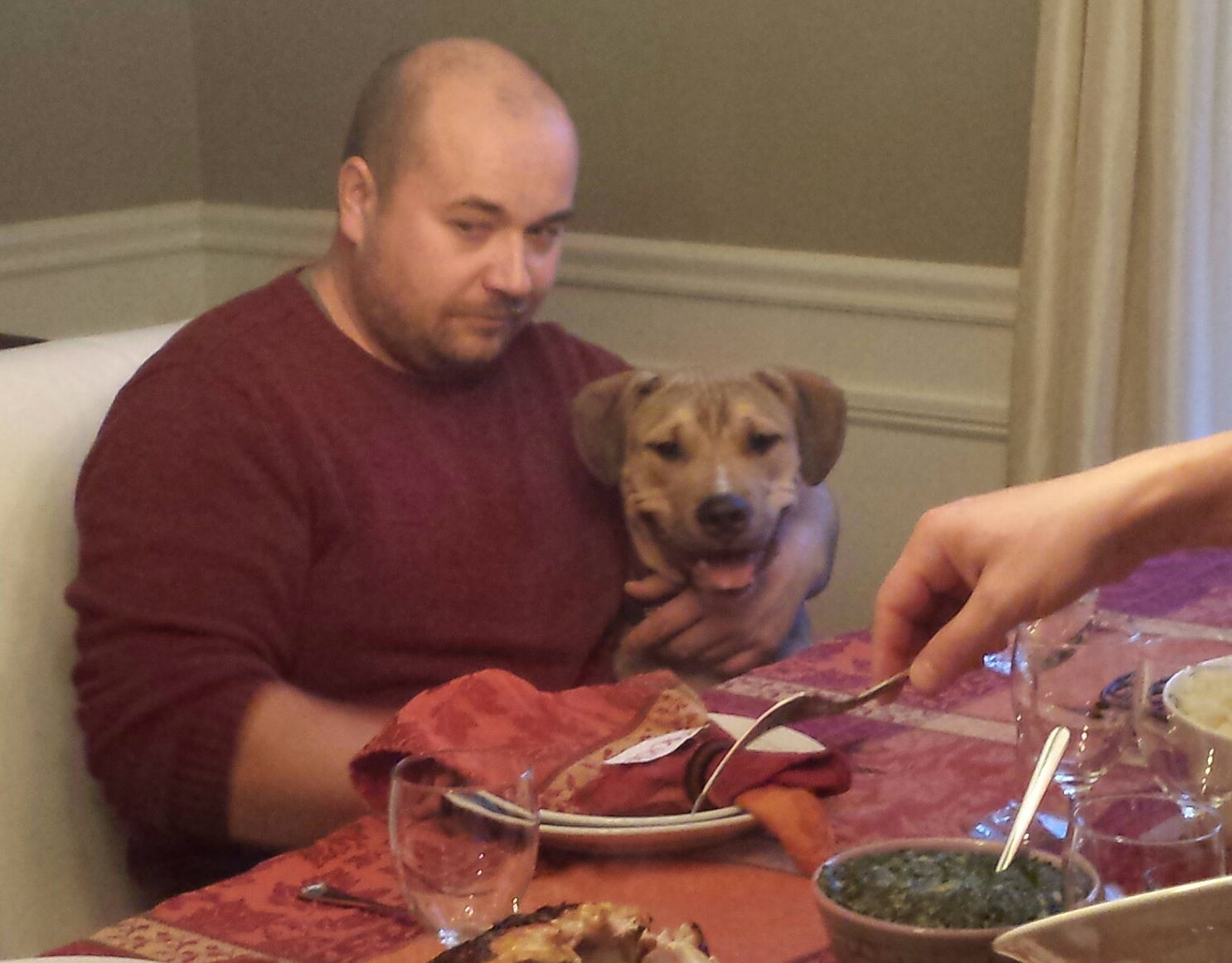 Happy Tail: Noah, Home for the Holidays, and Always
Noah, who had been brought to AC&C's Manhattan Care Center as a stray in September, celebrated his first Thanksgiving last month with his wonderful forever family.

Read more

»
December 2014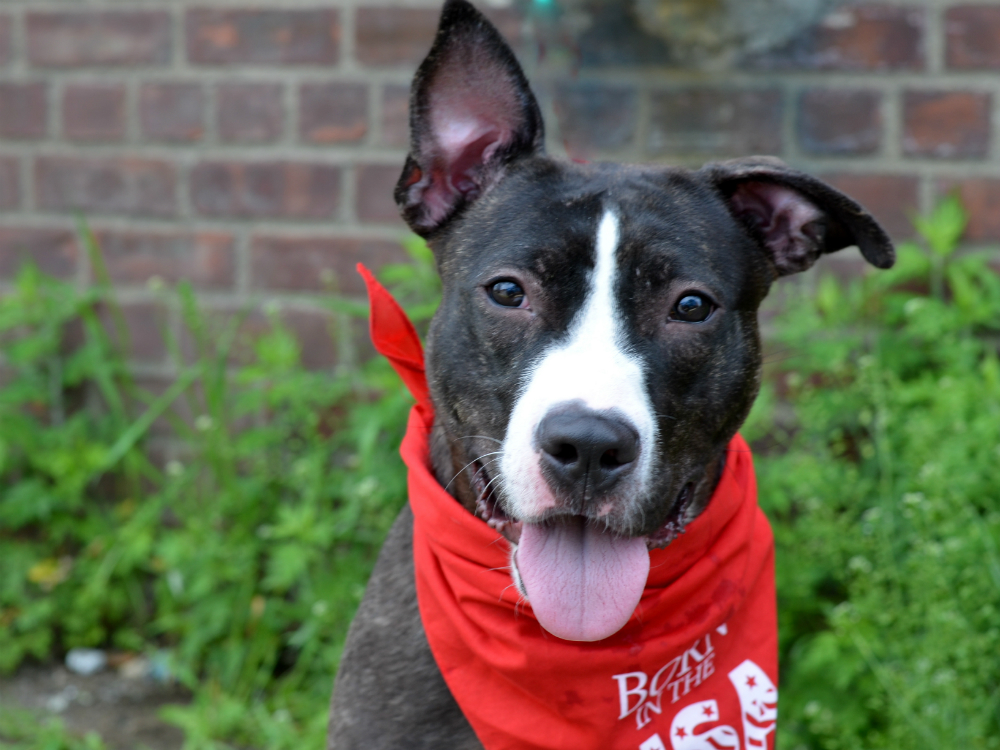 Adoption Spotlight: Molly
Long timer alert! Little Miss Molly has been waiting for her new family since June! This playful pup, about a year two and a half years old, loves to play, jump, run and fetch. Learn more »
October Statistics
In October, we took in 2,878 cats and dogs, and 569 were adopted. Another 1,395 were placed with our dedicated New Hope partners, and 137 cats and dogs were returned to their owners. 140 animals were in foster (some of them may also be counted in other categories).

YTD (through October) we've had 5,087 cat and dog adoptions. Help us increase adoptions of cats, dogs, and rabbits by adopting or encouraging others to do so! Statistics for each month--cats, dogs, and other animals--are available online toward the end of the following month.
Upcoming Events
Dec. 19: Mobile Adoption Center (MAC) at Petco, Union Square
Dec. 20: MAC at New York Veterinary Hospital
Dec. 27: MAC at Petco, Sheepshead Bay
Visit our Events page for details and updates.

December Adoption Specials
Throughout December, the adoption fee for cats seven months and up is $10, for dogs seven months and up, $25, and for rabbits, $25. View available animals online and come in to meet these cuties today!

Ongoing Promotions
More of Me to Love - adoption fee for cats 15lbs. and over is their weight subtracted from $25
Pets for Vets - adoption fees waived for veterans of the US Armed Forces